Tiger that mauled Cambridge zookeeper Rosa King to stay alive
More than 40,000 people signed a petition calling on the zoo not to put the animal down.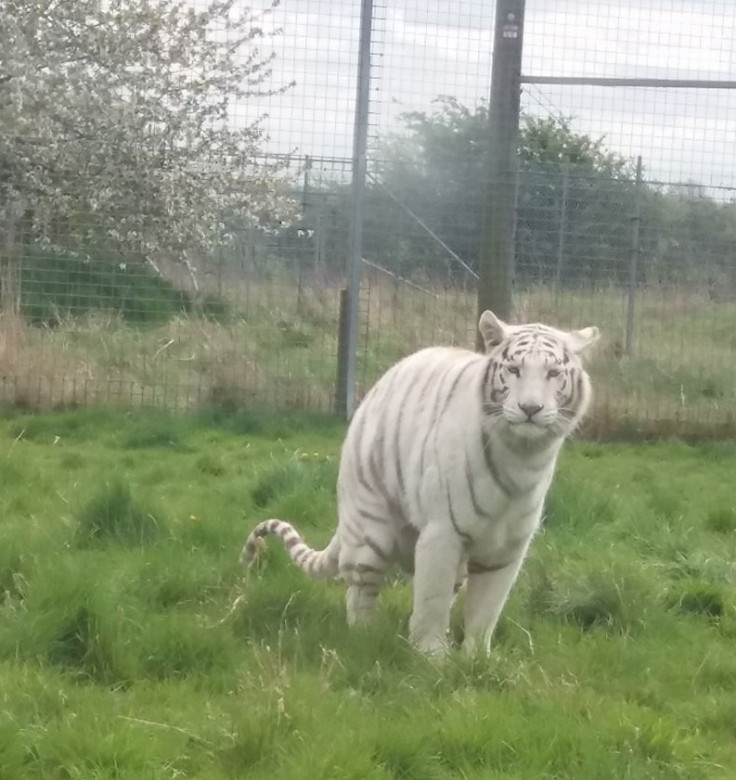 A tiger that killed a zookeeper at Hamerton Zoo Park in Cambridgeshire will not be put down, the zoo has said.
Rosa King, 34, was attacked by the animal over the bank holiday weekend in what the zoo described as a "freak incident." Cambridgeshire Constabulary were called to the park at 11.15am on 29 May after a tiger was reported to have entered the enclosure with the keeper. King died at the scene from her injuries.
After the tragic incident, an online petition signed by over 40,000 people called on the zoo not to put the animal down.
On Monday (5 June), the zoo said they had decided that the tiger would not be killed. "After extensive consultation with the staff at the zoo, we have decided not to put down the tiger. This decision has been fully supported by Rosa's family," a statement read.
"We are awaiting the findings of the investigation to fully understand what happened before we take further action on this matter. If we receive regulatory or professional guidance to the contrary, we will review our position," the zoo added.
After her death, King's family said she "lived and breathed a vocation that meant the world to her."
"Rosa was passionate about animals from the age of 2 when she first sat on the back of a horse. After that, her life was always going to be about animals," her parents, Peter and Andrea King, said in a statement. "She would stand up for those who couldn't stand up for themselves, including the animals, and campaigned and raised money for animal charities."
© Copyright IBTimes 2023. All rights reserved.