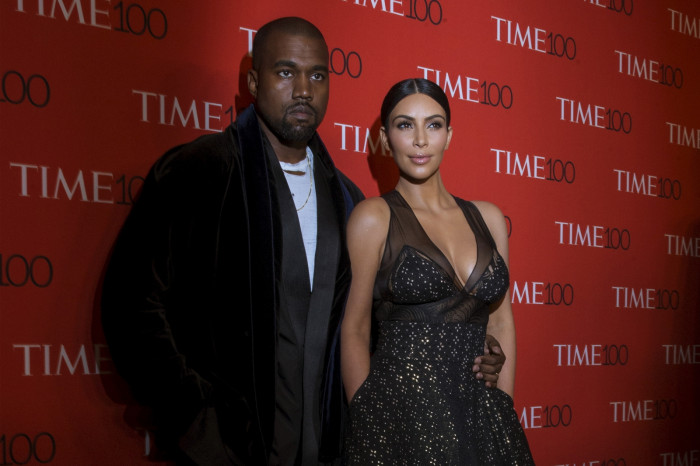 They were recently named most influential people by the magazine so it is no surprise that Kim Kardashian, Kanye West, comedian Amy Schumer, Emma Watson and Bradley Cooper were among guests at the Time 100 Gala.
Hosted at the Lincoln Center in New York City, the star-studded evening saw West, 37, entertain the audience with a performance which kicked off with his latest track All Day.
The hip hop star then performed Black Skinhead, New Slaves and Blood On The Leaves, three tracks that featured on his 2013 album Yeezus. The Chicago-native then slowed down the tempo with ballads Runaway and Only One, the latter an ode to his late mother Donda West and one-year-old daughter North.
Rounding off the set was a trio of his classic hits with Good Life, Gold Digger and Touch The Sky. Model Karlie Kloss praised the rapper's performance, telling Time: "It was an incredible performance. He knows how to work a room."
Both West and his wife Kardashian, 34, were named Titans in the magazine's list for being innovators and having an influence on society.
Silver Linings Playbook star Cooper and Beauty And The Beast actress Watson were seen sharing a good laugh with each other as the party bustled on around them, while models Kloss and Naomi Campbell bumped into each other at the tables.
Making for a rather sweet moment, fashion designer Diane Von Furstenberg was pictured planting a kiss on the cheek of legendary news anchor Barbara Walters.
Other celebrities in attendance included Orange Is The New Black actress Laverne Cox, journalist Katie Couric, chef Padma Lakshmi and Oscar-winning actress Julianne Moore.
In case you missed all the action, photos from the night are below: