Rihanna gets candid in V magazine interview: 'Do I even give a d**k about privacy anymore?'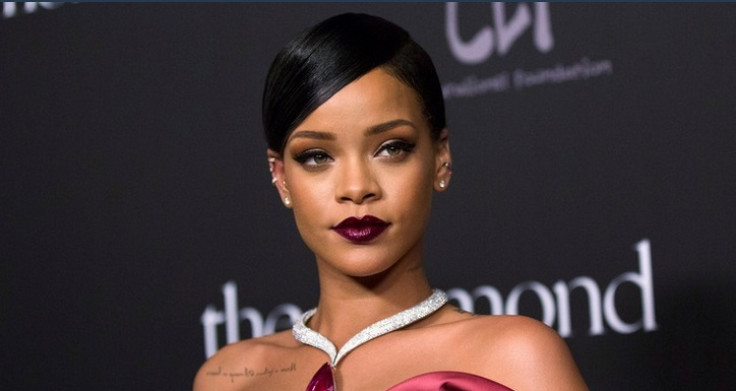 She is one of the most followed pop stars on the planet but Rihanna now says she does not care about protecting her privacy anymore.
In a candid interview with V magazine, the Diamond singer reveals the public perception of the way she lives her life no longer bothers her. She bluntly told the publication: "Do I even give a d**k about that anymore?"
The 27-year-old released her last album, Unapologetic, in 2012 but says she has spent the last two years working hard behind-the-scenes rather than take a holiday.
Sharing the multiple projects she has juggled, RiRi said: "I didn't actually take time off. The past two years are the hardest I've ever worked.
"I've been working on two albums, an animated film, shooting for multiple magazines, designing for Puma and Stance [socks], a new line of fragrances, a summer tour, I launched my first annual Diamond Ball at the end of last year, and I've also been developing several projects to be revealed in the near future."
Next up for Rihanna is the release of her eighth studio album, R8, which she reveals has a "soulful and aggressive" sound.
The Bajan singer teased: "Dude, I'm in love with my interludes. This one called 'James', joint is on constant repeat. [The album is] soulful and aggressive, whether it's lyrically, musically, or just the tone of my voice."
R8's lead single, FourFiveSeconds, was released earlier in 2015 and features Kanye West and Beatles legend Paul McCartney.
Explaining the deeper meaning of the guitar-led track in greater detail, Rihanna told the magazine: "The thing that made me fall in love with [FourFiveSeconds] is the juxtaposition of the music and the lyrics.
"When you read the lyrics it's a completely different song than what you are hearing. The music is easygoing but the lyrical content is very loud and in your face. In performing this, the key was to make sure the aggression wasn't lost."
Rihanna is yet to announce an official release date for R8 but it is expected for release this summer.
© Copyright IBTimes 2023. All rights reserved.