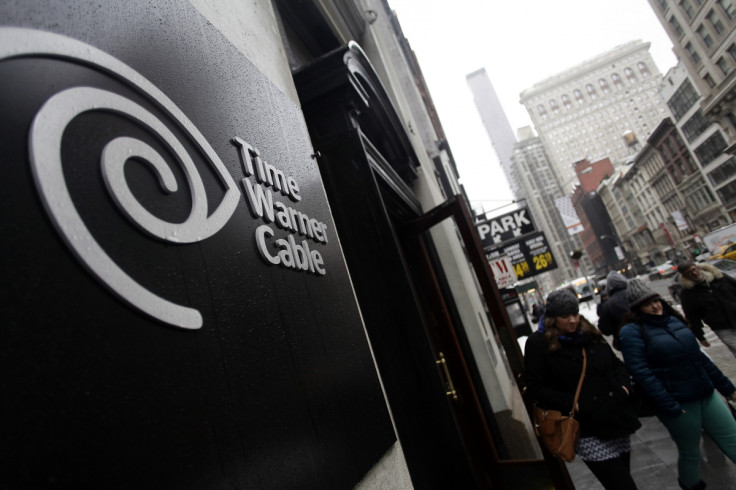 Someone who's no doubt particularly gleeful about the nearly $79bn (£51.4bn) Charter Communications purchase of Time Warner Cable is Time Warner's boss. Chief Executive Officer Robert Marcus could get a whopping $85m if he leaves within two years of Charter's purchase of his company.
Marcus is viewed as more of a deal man than an effective chief of a huge company. When he was taking over the top job at TWC, he signalled he was already open to doing a deal if it created more value, and now he has a huge financial incentive to leave, notes Forbes.
As of last last year, Marcus' compensation package includes $4.5m in base salary, $15m in continued bonus payments and stock awards valued at $57.3m, reports Bloomberg. Once Charter's purchase of the company is finalised, Marcus's pay package would be triggered if his position is terminated without cause within two years of the deal's completion or if he resigns for good reason, according to a recent proxy filing. His equity payout would include a retention award that otherwise would've been paid in 2015 and 2016, according to the filing.
Marcus hasn't yet said he'll resign but he likely will, notes Forbes. The top job at the combined company will go to Charter chief executive Tom Rutledge.
Marcus was awarded $20.5m for his work in 2014, according to Bloomberg.
The new purchase deal comes only a month after Time Warner Cable went back up for sale after Comcast dropped the companies' planned $45.bn merger in the face of opposition from Washington regulators fearful of a telecommunications monopoly. The current deal could also face a critical review in Washington, some analysts believe.
If regulators block the deal, Charter could owe Time Warner Cable about $2bn, or Time Warner Cable could be responsible for the breakup fee if it accepts an offer from a rival suitor, reports the Wall Street Journal.
The firms have agreed to terms for a cash-and-stock deal that would value Time Warner Cable at $195 a share, according to the Journal.