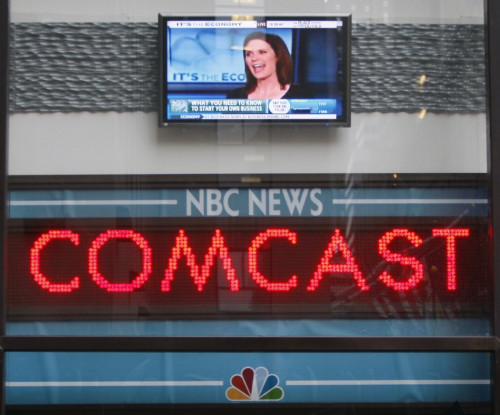 US cable operator Comcast Corp has agreed to buy its peer Time Warner Cable in an all-stock deal, combining the two largest players in the sector, according to media reports.
Comcast will acquire Time Warner Cable for $45.2bn (£27.4bn, €33.2bn) or $158.82 per share. The deal in the form of friendly merger, the terms of which were reported by CNBC for the first time, is set to be formally announced.
As per the terms of the transaction, Time Warner Cable shareholders will get about 23% of the merged company, Reuters reported, citing sources. The deal, which is subject to regulatory approval, is expected to be by the end of the year.
Comcast's and Time Warner Cable's boards have separately approved the deal, according to the Los Angeles Times.
Cost savings and synergies
The merger is expected to save $1.5bn in operating costs for the merged entity, with 50% of the savings expected in the first year after completing the deal, Reuters added.
Comcast has a video customer base of about 22 million, while Time Warner Cable has 12 million. In order to avoid regulatory hurdles, Comcast is planning to divest three million US subscribers to constitute a subscriber base of about 31 million, representing just below 30% of the market.
Nevertheless, the deal would result in Comcast being the dominant provider of television channels and internet connections in roughly one in three American homes, larger than any other distributor, according to CNN Money.
The merged company would represent almost three-quarters of the cable industry, according to the National Cable Television Association.
Following the transaction, Comcast plans to enlarge its stock buyback programme as the deal would be accretive to earnings, according to Reuters's sources.
Talks between the companies for a deal started about a year ago, but negotiations gathered pace in recent weeks after smaller cable operator Charter Communications offered $132.50 per share in a cash and stock deal to acquire Time Warner. The Charter offer was rejected by the Time Warner board saying it was too low.
Time Warner Cable had considered Comcast to be its preferred buyer once Charter had approached them. Charter is unlikely to match Comcast's bid and is willing to study any assets Comcast would sell, Bloomberg reported, citing a source.