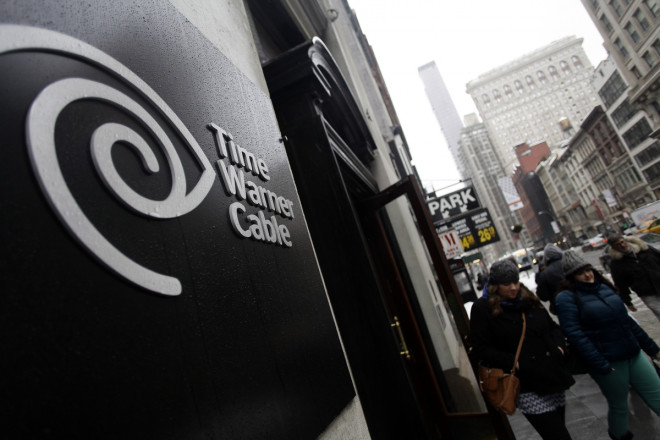 Concerns about Comcast's potential market dominance of the US broadband market if regulators approve its mammoth deal with Time Warner Cable have been voiced by competing media giant, Twenty-First Century Fox.
Chase Carey, Twenty-First Century Fox president and chief operating officer, said during an investor conference that the $45.2bn (£27.4bn, €33.2bn) merger of the largest players in the US cable industry would result in monopolising the broadband sector.
"Probably the issue that will come out of it, and that will ultimately get focused on, is really the broadband issue. Is there choice in broadband? Are you really headed toward every home having simply one broadband provider, and what are the implications of that?" Carey said.
The monopoly could expand to the TV service as it becomes more personalised with new navigation tools and targeted advertising, according to Carey. Such service will use the same broadband infrastructure.
At the same event, Time Warner CEO Jeff Bewkes said while the merger won't have much impact on the media company in the near term, there can be some questions on competition in the long run.
"In the longer run there are some questions on competition that any deal like this will look at, the government will look at and make sure the appropriate conditions are in place to optimise competition," Bewkes said.
Mega Merger
US cable operator Comcast Corp earlier agreed to buy its peer Time Warner Cable in an all-stock deal, combining the two largest players in the sector.
As per the terms of the transaction, Time Warner Cable shareholders will get about 23% of the merged company. Comcast's and Time Warner Cable's boards separately approved the deal.
Comcast has a video customer base of about 22 million, while Time Warner Cable has 12 million. In order to avoid regulatory hurdles, Comcast is planning to divest three million US subscribers to constitute a subscriber base of about 31 million, representing just below 30% of the market.
Nevertheless, the deal would result in Comcast being the dominant provider of television channels and internet connections in roughly one in three American homes, larger than any other distributor. The merged company would represent almost three-quarters of the cable industry, according to the National Cable Television Association.
The transaction is subject to regulatory approval, is expected to be by the end of the year.
US regulators including the Justice Department and the Federal Communications Commission are expected to take months to review the merger's impact on competition, focusing on antitrust and public interest concerns respectively.