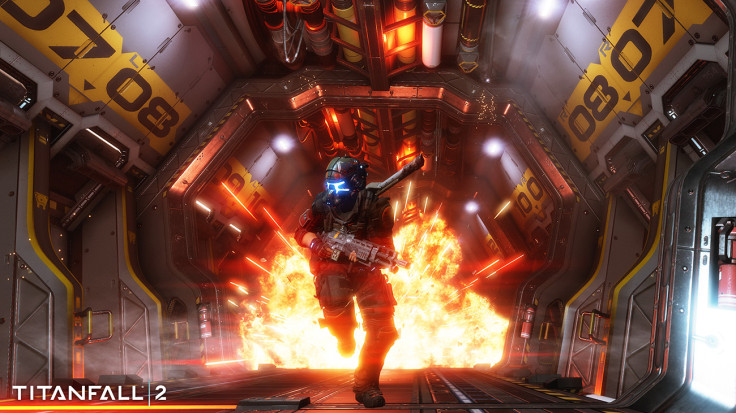 Respawn Entertainment has confirmed that fan-favourite competitive multiplayer mode Attrition will be included in its upcoming mech-shooter Titanfall 2. The popular mode was not available in Titanfall 2's recent multiplayer technical test for PS4 and Xbox One.
Attrition is a team deathmatch mode with a slight twist. Players are rewarded with points for everything they're able to kill, with different classes of foe offering different point rewards.
The developer also revealed the minimum and recommended system specifications for Titanfall 2 on PC as well as the graphics options available for it.
"In the past minimum specs were literally the minimum bar to launch the game - your experience once in the game was probably not going to be ideal," producer Drew McCoy wrote in a blog post. "Our goal for minimum PC specs on Titanfall 2 is that you can play at a 1600x900 resolution with most details turned on and average around 60fps.
"We strongly believe that if you at least match the posted requirements you should have an excellent visual and gameplay experience playing the game, so don't be alarmed if you boot it up and don't need to turn all the settings to Low for playable framerates – our artists would actually like if you could see their work! Because of this you will probably be able to actually run the game on a lower-than-minimum spec PC, but the quality and performance won't quite be ideal."
For recommended PC specs, McCoy said they're "aiming for details nearly maxed out" at 1920x1080 resolution (2560x1440 is very playable as well) and at an average of 60fps or higher.
He adds that the Ultra 4K60 specs are "what you'll need if you want to achieve 60fps while playing the game at a whopping 3840x2160 (aka "4K") resolution and average around 60fps." Players will also be able to run the game at up to 144 FPS, remap the controls, enable or disable mouse acceleration and store their save and settings in the cloud.
The developer recruited a well-known Twitch streamer of Titanfall called Darkness429 to capture footage of the Attrition mode in action on a new map, Eden.
Here are the official PC system specifications for Titanfall 2 as well as some additional PC features:
Publisher EA and Respawn Entertainment have also released a brand new gameplay trailer for the upcoming sci-fi FPS showing off the game's pilots and their various abilities, remarkable speed and deadly accuracy.
Titanfall 2's developers recently mentioned that they are looking to make numerous significant improvements based on player feedback from its tech test last month before the game's final version is released.
Titanfall 2 is set to release on 28 October for PS4, Xbox One and PC.