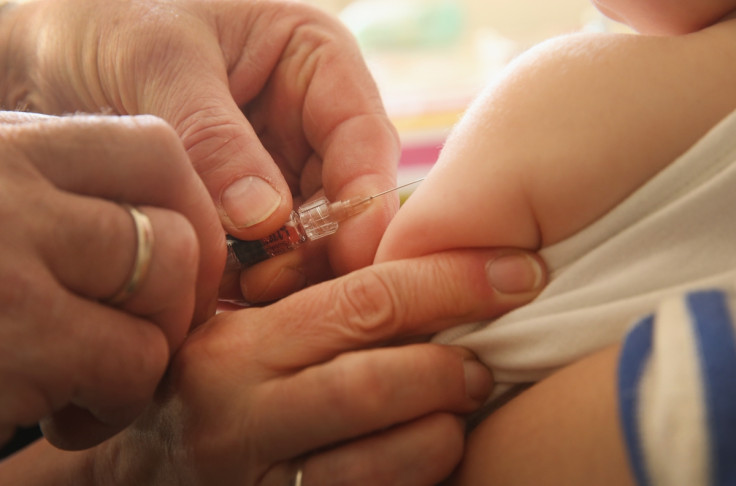 A three-year-old boy who was battling a rare form of lung cancer 'rose from the dead' as doctors prepared to switch off his life support machine and has now made a full recovery. Dylan Askin's parents had said their final goodbyes to their brave son after his organs had failed on 3 April this year.
Doctors believed he would never recover after he was diagnosed with the rare Pulmonary Langerhans Cell Histiocytosis, which causes cysts to appear on the lungs, and his lungs collapsed. But as doctors prepared to switch off the toddler's life support machine, his legs began to kick, proving his brain was still functioning.
Now Dylan is fully recovered and living back home with his family, mum Kerry, 29, dad Mike, 36, and brothers Bryce, six, and Logan, four months, in Shelton Lock, South Derbyshire.
His parent's hell began on Christmas Day 2015 when Dylan's lungs collapsed. A CT scan at Queen's Medical Centre, Nottingham, revealed that cysts on Dylan's lungs had burst and were starving his organs of oxygen.
After making a recovery he was discharged on 7 January, but just five days later his right lung collapsed, forcing him to return to hospital. His chest was drained, but again, in mid-February his lung collapsed whilst he was at nursery and he needed life-saving CPR.
Dylan was rushed to hospital again and kept in intensive care until he developed an infection which made his body temperature soar to 40C (104F). Doctors told his parents to say their final goodbyes to their son as his oxygen saturation levels dipped to 70% - around 22% lower than normal - and his vital organs began to die.
But as doctors took Dylan off muscle sedatives, his legs began to kick, indicating that his brain was still functioning. Doctors then increased Dylan's sedation improving his oxygen levels and beginning his recovery.
"We had told Bryce [his brother] that Dylan wasn't coming back, so when we explained that he had got better Dylan said, 'Oh, so he's like Jesus then,'" Dylan's mother Kerry said to the Telegraph. "I said, 'You're not wrong,' He had just risen from the dead."
Kerry added: "It really is a miracle that he survived with no real lasting damage from that oxygen saturation. He was discharged on April 4 and his last chest drain was on April 20. He's doing so well now, he's running around like normal at home.
"It's just a case of wait and see, really the body has to either adapt to these cysts or they will just go away for him to be ok - but the signs are good."