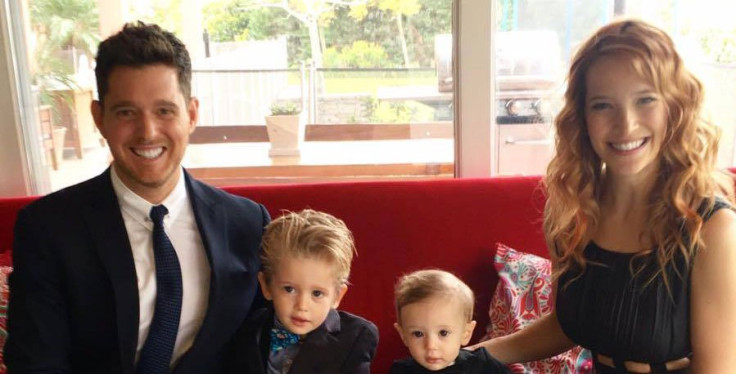 David Foster has shared some update on how his friend Michael Buble is doing after his three-year-old son Noah was diagnosed with liver cancer. The Canadian musician revealed that the Nobody But Me singer "is in a huge bubble, as you would expect."
He told Entertainment Tonight Canada, "When this happens, everything shuts down around you. You go inside your little bubble and I don't think he's looking at social media. I'm sure he feels the love from millions of people."
"He's in good shape. He's got good doctors around him," he shared. "We will hope and pray for a good outcome, which I believe that they will have," Foster said of Buble. Despite the well wishes and doctors, the singer has surrounded himself with his family.
Foster also said that Buble will not sing until Noah recovers. "[He] will not sing again until his child is well. I'm certain of it. He's a good man. He's got a lot of good karma coming his way. He's done a lot of good to a lot of people," the 67-year-old composer added.
Previously, Buble revealed the heartbreaking news about his son via a statement posted on his Facebook page. It reads: "We are devastated about the recent cancer diagnosis of our oldest son Noah who is currently undergoing treatment in the US. We have always been very vocal about the importance of family and the love we have for our children.
"Luisana and I have put our careers on hold in order to devote all our time and attention to helping Noah get well. At this difficult time, we ask only for your prayers and respect for our privacy. We have a long journey in front of us and hope that with the support of family, friends and fans around the world, we will win this battle, God willing," the post read.