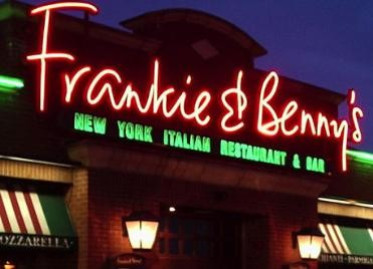 A two-year-old child has been rushed to hospital after being served whisky instead of fruit juice at Frankie and Benny's restaurant.
Sonny Rees was celebrating his birthday at a branch in Swansea when he was given the 40 percent proof whisky. His mother Nina Rees only became aware of the mix up after he had almost finished the drink and begun to behave strangely.
Believing that something was wrong, Ms Rees took a sip of the drink and was astonished to find that he had been drinking alcohol.
The 34-year-old teacher told the Sun: "We went to the restaurant just after midday and I had ordered him lime juice and water, his favourite.
"The drinks arrived and I was encouraging him to take sips because he was eating salty things.
"We had finished our first course when we noticed he was pulling a face as he was drinking. I took it from him and took a sip myself.
"It was whisky, I would say a double. As soon as I sipped it I had the slight burny feeling in my throat and warming in my chest.
"Sonny had taken about 10 sips - he was obviously intoxicated. I immediately went into a panic and a rage - I was crying my eyes out."
After initially not believing her, the manager quickly realised that staff had mixed up orders with a stag party taking place elsewhere in the restaurant.
Rees immediately took her son to the hospital, where he was later given the all-clear and allowed to go home.
A Frankie and Benny's spokesman said: "The company is incredibly sorry for what happened. It was a human error and we are putting measures in place to ensure it never happens again."