Tolstoy descendant accused of anti-Semitism in row over historic Russian Orthodox cathedral
Pyotr Tolstoy, deputy speaker of Russia's parliament, is involved in a verbal spat over St Isaac's Cathedral.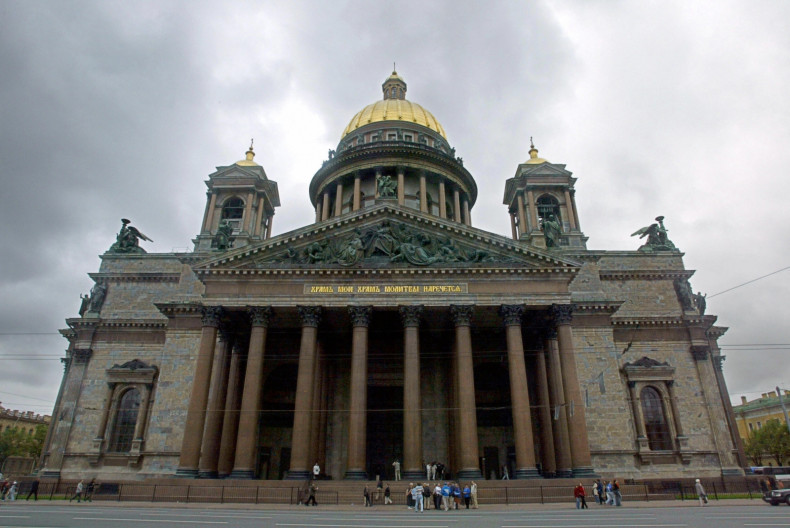 Jewish leaders in Russia have accused the country's parliamentary deputy speaker of anti-Semitism over his comments which they say insinuate that Russian Jews are trying to destroy St Petersburg's biggest Orthodox cathedral.
Pyotr Tolstoy, who is the great grandson of the writer Leo Tolstoy, was questioned about the protests after a petition of 200,000 signatures opposed the transfer of St Isaac's Cathedral from the Russian state to the Russian Orthodox Church.
The transfer would finally return to the church the iconic cathedral, which was seized by the Communist Party after the Russian revolution in 1917 and is a key tourist attraction in the country's second city. But opponents fear the switch will make it less accessible to the public.
Tolstoy told a press conference: "The people who are the grandchildren and great-grandchildren of those who pulled down our temples, and jumped out from the Pale of Settlement to the revolver in 1917, today are working in very respectable places on the radio, in the legislatures, and continue the work of their grandfathers and great-grandfathers."
The Pale of Settlement was an area of western imperial Russia where Ashkenazi Jews were allowed to settle. Jewish leaders said Tolstoy's comments propagated the anti-Semitic conspiracy theory that there was Jewish involvement in the revolution to destroy Russia.
The Russian Federation of Jewish Communities (FJC) has called on the country's parliament, the Duma, to take action. FJC president, Alexander Boroda said Tolstoy's words were part of the "same old, false anti-Semitic myth, whose obvious deceitful nature is clear to any educated person".
"When we hear these kinds of words from the State Duma deputy speaker at an official press conference, it directly undermines inter-ethnic peace in the country and stirs up tension," he told news agency RIA.
Tolstoy then responded by denying he was anti-Semitic and said those criticising him, wanted to cause a national rift, "did not know the history of the country" and wanted to introduce division into debate "along nationalist lines".
Duma speaker Vycheslav Volodin said he was ready to discuss the controversy with the FJC and that any verbal attacks that cause offense were unacceptable.
"Statements should always be made carefully and under no circumstances descend to an attack that offend a particular nationality or people," Volodin cautioned according to a news agency TASS report.