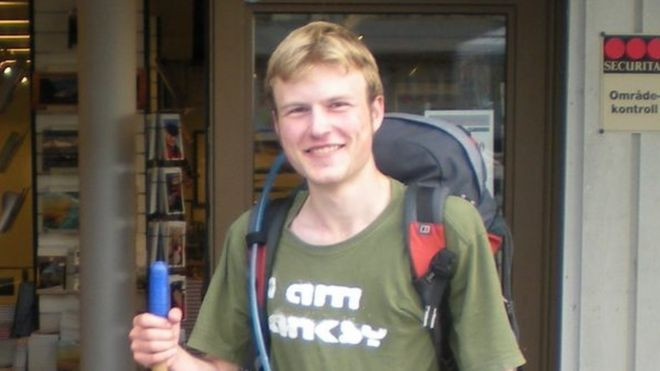 The remains of a British tourist who went missing more than two years ago while hiking alone in Canada have been found and identified, according to local authorities. Tom Billings, who was 22 and an experienced hiker, was last seen in Vancouver in November 2013.
Billings, who was from Oxford, had been on an eight-week trip to North America. He was reported missing a week after his last sighting after he failed to return to the house where he had been staying.
His remains and belongings were discovered by walkers on Cypress Mountain in West Vancouver last month. The discovery was reported to police on 11 April, and the coroner has now confirmed it to be Billings through DNA samples. No foul play is suspected, police have said.
Canadian authorities launched a major search operation following his disappearance at the end of 2013, but no trace of him was found. During a news conference at the time, his father Martin said he had been using the "window" of time before starting a postgraduate degree to hitch-hike and couchsurf across North America. He told news organisations that he had last exchanged emails with his son on 22 and 23 November, during a visit to Seattle in the north-west US.
A new statement released on behalf of the family thanked the Canadian public for their "support and assistance" in the search, and asked for "privacy at this very difficult time".
It continued: "The family specifically wishes to express their deepest appreciation to the members of the North Shore Search and Rescue team and the helicopter pilots of Talon Aviation, the staff and members of the British consulate in Vancouver for all their continued support, and finally to the VPD in general and the Missing Persons Unit in particular for their continued and persistent work to find their son Tom."