If Britain votes to leave the EU in June, Gibraltar would be forced to "consider joint sovereignty with Spain", its first minister has warned. Fabian Picardo fears that Spain would use a vote for the UK to leave the European Union to enact stiff sanctions on the tiny British territory.
The Leave campaign "will have a lot to answer for" if it succeeds in convincing voters to support Brexit, Picardo told Sky News. Spain could take the opportunity to close its borders with Gibraltar, which its residents rely on for work and supplies.
Picardo warned that even though no-one in Gibraltar wants to return to Spanish rule, they would be forced to consider it in the event of Brexit. "If Gibraltar wanted to have access to the single market and the rights we enjoy today of free movement," he said, "we would have to once again consider joint sovereignty with Spain, which no one in Gibraltar is prepared to consider."
Gibraltar, a tiny peninsula near Spain's southern tip, has been a major bone of contention between the UK and Spain for generations. First ceded to Britain in 1713 as part of the Treaty of Utrecht, the current Spanish government has made many attempts to have it and its population of around 32,000 returned to Iberian rule.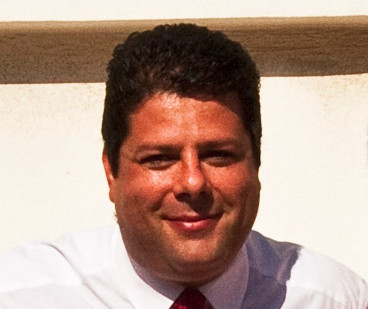 The British Overseas Territory's left-wing leader Picardo is very worried by his northern neighbour's ambitions. He said: "The current Spanish foreign minister has been explicit, that [leaving] might mean closing the frontier if Britain were to leave the European Union."
Gibraltar's single border crossing into Spain is used by at least 10,000 workers every day, as well as many tourists.
It was last closed by the Franco regime in 1969, and was not reopened until 1985. A more recent dispute with Britain, over fishing rights, saw punitive border controls introduced, leading to six-hour queues to cross.
Roughly 23,000 adult Gibraltans are due to vote in the EU referendum on 23 June. A poll carried out by the Gibraltar Chronicle found that 88% of the Territory's residents would vote to remain, with a turnout of around 85%.
As a British Overseas Territory, Queen Elizabeth II is Gibraltar's the head of state. But the peninsula has its own parliament which is headed by a chief minister, and its own laws and legal system.
A poll of polls for the EU referendum created by NatCen Social Research, currently places the Remain campaign 6% ahead of the Leave vote, at 53% to 47%. The poll-of-polls is an average of the results of polls conducted between 17-25 May 2016. The referendum will be held on 23 June.