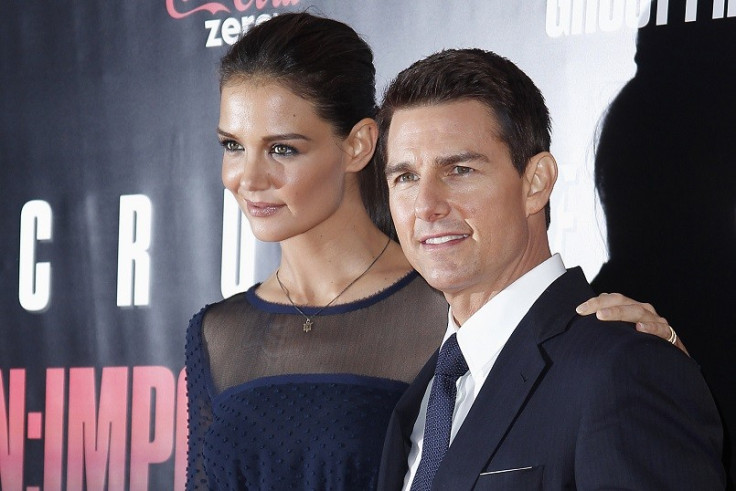 Tom Cruise and Katie Holmes may have divorced three years ago, but a new report has suggested that the former Dawson's Creek actress still knows how to press her ex's buttons. According to Radar Online, the Mission Impossible star is enraged over Holmes' decision to public apologise to Leah Remini for treating badly in the past.
Back in October, the Kings Of Queens actress Remini made headlines after releasing her book Trouble Maker, in which she blasted Cruise and Holmes for allegedly dragging her through the mud after she quit the controversial Scientology church. In her follow up 20/20 interview she left no stone unturned when discussing her experiences as a member of the faith and her interaction with the power couple over the years.
The explosive interview allegedly prompted Holmes to apologise to Remini, saying in statement: "I regret having upset Leah in the past and wish her only the best in the future." Although Remini graciously accepted the apology, Radar Online claims that it didn't go down well with Cruise.
"Tom is furious with Katie because he knows, and the church knows, that she has a nondisclosure agreement," the source said, adding: "Katie agreed not to spill any secrets."
An article published In Touch Weekly appears to support the notion that Cruise is furious. "It speaks volumes," adding: "That one sentence makes it clear how regretful and remorseful Katie feels about her time with Tom and Scientology," according to Radar Online.
Holmes divorced the Mission Impossible star in 2012 after six years of marriage. They have nine-year-old daughter Suri, together. It has been suggested that her struggles with the Scientology faith contributed heavily to the split.
"Katie is clearly getting back at Tom," the source reportedly said, according to Radar Online, adding: "This is the most aggressive she's been since she blindsided him with divorce papers three years ago. She's humiliating Tom again."
IBTimes UK has contacted Cruise's representatives for comment and is awaiting a reply.