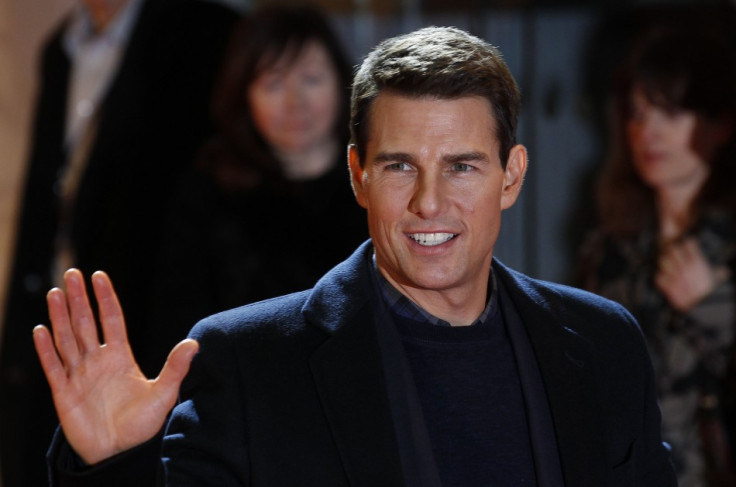 Hollywood actor Tom Cruise reportedly had no problems with being missed off the guest list for his daughter's Scientology wedding – despite footing the entire bill for her big day. Earlier in October, it emerged that 22-year-old Isabella had walked down the aisle with her partner Max Parker at the Dorchester Hotel in London on 18 September without either of her parents there.
Photos posted on Facebook of the ceremony and the reception show the smiling bride posing in an A-line lace wedding dress. Her bridesmaids wore peached jumpsuits. Talking to the New York Post, a source stated: "The wedding was a Scientology ceremony. Nicole [Kidman] wasn't there — she didn't even know about it at all." The source went on to detail how the nuptials had purposefully been scheduled so that Cruise was unable to attend due to previous work commitments.
But People magazine reports that was not the case, and that the Mission: Impossible star has no issues with the snub because he was just happy that his daughter had found a compatible partner. "Tom approves of Max and is totally, totally fine with it," a source told the publication. "None of the parents were invited, and Tom was totally cool with it," continued the source, before confirming that the actor "did pay for the ceremony".
Although Cruise and former wife Kidman were m.i.a, Isabella's adopted brother Connor was at the event which was largely attended by friends. Isabella and her 20-year-old sibling were adopted in 1992 and 1995 respectively, before the famous couple divorced in 2001.
Both stars have since gone on to marry other people, with Cruise being married to Dawson Creek star Katie Holmes between 2006 and 2012, and Kidman marrying country music singer Keith Urban in 2006. Both children have embraced their father's Scientology beliefs.