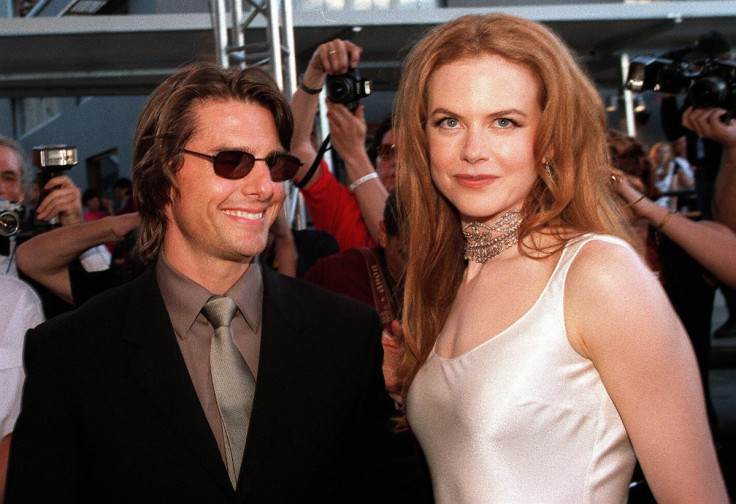 Mission: Impossible star and Hollywood icon Tom Cruise might have covered the costs of his daughter Isabella's wedding to boyfriend-of-one-year Max Parker, but according to numerous US reports, he wasn't there to actually see her walk down the aisle after the 22-year-old allegedly banned him from turning up.
And it wasn't just Cruise that was supposedly absent from the intimate ceremony that Isabella and Parker shared with just a few friends in the Dorchester Hotel in London. The hair-and-make-up artist's adoptive mother Nicole Kidman was also nowhere to be seen, despite staying near to the location during an ongoing run in a West End play. According to Page Six, the Before I Go To Sleep actress wasn't even aware that her daughter was tying the knot and was deliberately not invited.
Talking to the New York Post, a source stated: "The wedding was a Scientology ceremony. Nicole wasn't there — she didn't even know about it at all." The source went on to detail how the nuptials had taken place on 18 September and had purposefully been scheduled so that Cruise was unable to attend due to previous work commitments.
However, despite reports suggesting that Cruise was not there and may have been "banned" from the wedding altogether because Max isn't a Scientologist, the young couple have been known to spend past holidays with the Edge Of Tomorrow star including Thanksgiving and Christmas.
Even though speculation is thought to hint at some kind of rift between parent and child, the events might have just been a case of Isabella and British IT consultant Parker wanting to keep their special day very private. It is also unknown as to whether Isabella's brother Connor attended the ceremony – as he made no reference to it on his personal Twitter account.
Cruise and former wife Kidman adopted daughter Isabella and 20-year-old Connor in 1992 and 1995 respectively, before divorcing in 2001. Both stars have since gone on to marry other people, with Cruise being married to Dawson Creek star Katie Holmes between 2006 and 2012, and Kidman marrying country music singer Keith Urban in 2006. Both children have been acknowledged to have embraced their father's Scientology beliefs.