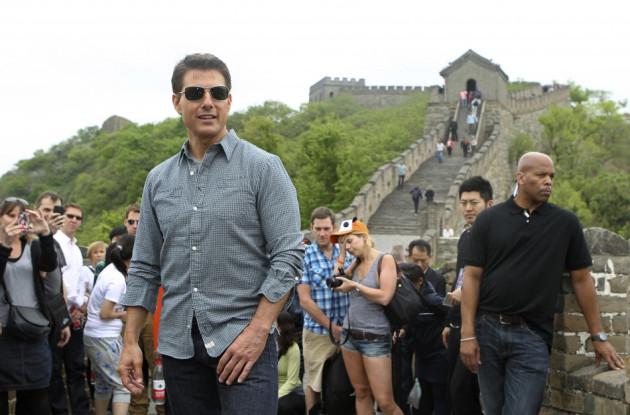 Tom Cruise has declared his love of China as he took a stroll along the Great Wall in Beijing.
The 50-year-old actor took a break from promoting his latest film Oblivion with director Joseph Kosinski to see one of the Seven Wonders of the World.
During their walk along the 13,171 mile structure, the pair joked and laughed as onlookers took snaps of one of Hollywood's most famous men.
According to the Evening Standard, Cruise displayed boundless energy must like the characters he portrays on screen.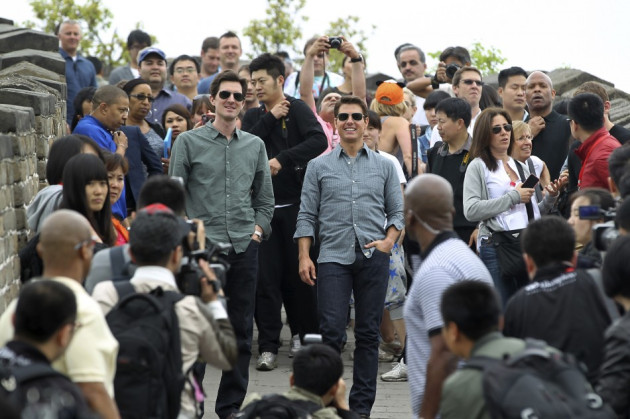 At one point, he said: "I love China!" and sprinted along the wall with a big smile on his face.
Oblivion was released in Chinese cinemas today and tells the story of a veteran marine commander named Jack (Cruise) who is assigned to extract the Earth's remaining resources.
However, he meets a strange woman who has crashed to Earth in a spaceship and begins to question everything he believes about his mission and himself.
Oblivion was released in the UK last month and reached the top of the UK box office chart.