On Sunday (4 September 2016), reports began circulating online that Mission: Impossible star Tom Cruise was actively looking to recruit Suicide Squad standout Margot Robbie into Scientology. However, while Cruise's representatives have yet to comment on the claims, a further source supposedly close to the Hollywood star had already told Gossip Cop that the reports were "not true".
"Tom is working hard to recruit her for Scientology," a source allegedly told OK!, which sparked the reports. "Tom wants some big names from Down Under to be the faces of the religion there. He's been telling Margot she can help transform the church's image for a new generation."
Despite there being no confirmation either way from Cruise's team, the idea that he would be looking towards Robbie to represent Scientology in Australia is unlikely given that she doesn't live there – and hasn't for a fairly long time – and is unlikely to be able to involve herself in acting as a spokesperson for that reason.
Gossip Cop's latest debunking follows on from another Cruise/Scientology story that was released in June, suggesting that the Edge Of Tomorrow star was "rethinking his extreme beliefs" and potentially even looking to leave the religious organisation because it was putting strain on his personal relationships.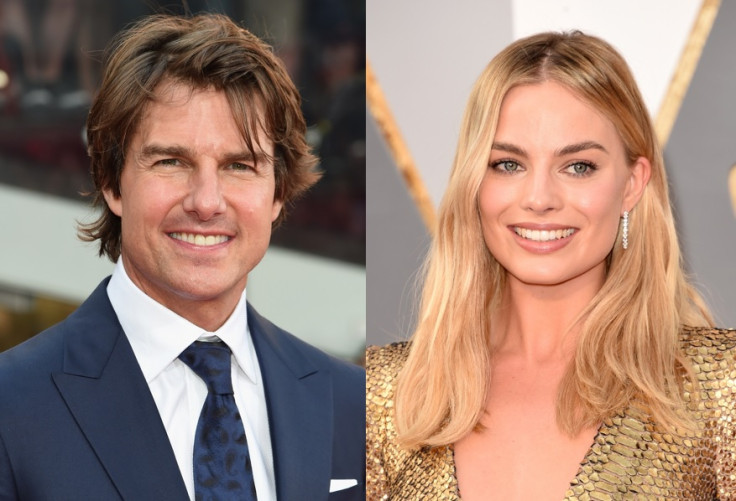 Elsewhere, Cruise has just recently wrapped production on action-adventure movie The Mummy, alongside Annabelle Wallis, Courtney B Vance, Sofia Boutella and Russell Crowe. Based on the late 1990s trilogy, and Universal's multiple The Mummy outings before that, it follows Cruise's Tyler Colt, who unknowingly awakens a vengeful, ancient queen when exploring a sacred crypt. He will next be seen in upcoming sequel Jack Reacher: Never Go Back opposite Avengers Assemble's Cobie Smulders.
As for Robbie, she is currently filming animated musical Larrikins with fellow Aussies Rose Byrne, Jacki Weaver, Ben Mendelsohn and Hugh Jackman. Naomi Watts is also set to lend her voice to a character.
For more entertainment news follow A-List on Twitter @Alistinsider