British diver Tom Daley has admitted secret cybersex sessions with a fan following his engagement to Hollywood director Dustin Lance Black, but has promised his fiance "it will never happen again".
The Olympic Bronze medallist made the confession after footage of him stripping emerged online.
Daley reportedly made contact with a fan from Liverpool in February last year.
He described the stranger as "fit" in an Instagram message, before messaging the 23-year-old his private contact details.
He then exchanged explicit pictures and videos via Snapchat over an 11-month period, urging the man to come and visit him in London.
Daley insists however that the sessions, which began only months after announcing his engagement to screenwriter Black, 42, occurred when the couple were on a seven-month break.
Speaking to The Sun, the 22-year-old revealed that an overload of work commitments had caused disillusionment within the relationship, but that the couple are now stronger than ever and still plan to get married.
"Lance and I had a period of time apart, and then coming back together and realising we're meant for each other.
"This will absolutely never happen again now that we're getting married. The date is set, and we're raring and ready to go for that wedding now.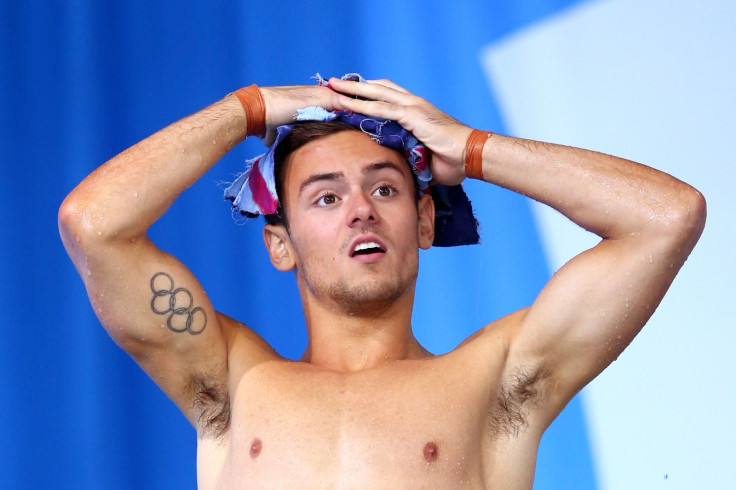 "We're soulmates — and the only way that we were going to get back to that point was to be honest, open and share everything that happened in our time away from each other.
"It's totally crucial to us that we are completely and totally open with each other."
The Team GB diver, a star of London 2012, who in came out as gay in a YouTube video in 2013, went on to suggest that sexual flings through social media are not equatable with physical affairs.
"I'm 22 years old, and if you talk to someone through social media it is what it is. It was nothing more than that. We never physically met.
"I don't think I've done anything more or less than any other 22-year-old has done. Lance and I have such a strong connection that again our honesty and openness is so important."
Daley recently announced nuptial plans are well underway, as that he plans to tie the knot with Lance Black at an intimate ceremony with family and friends at some point in the next 12 months.