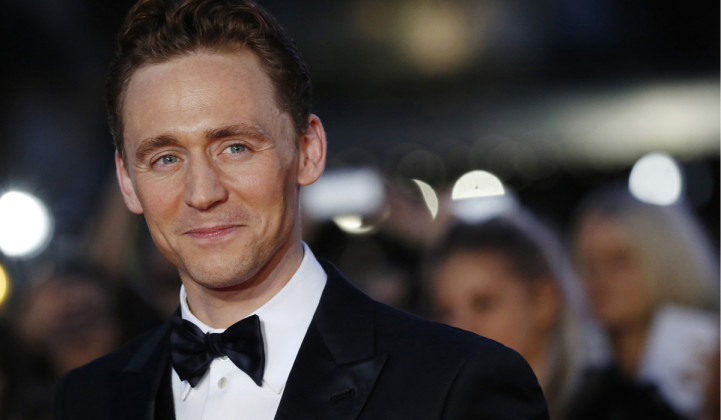 Internet favourite Tom Hiddleston will star in Legendary Pictures' forthcoming King Kong reboot: Skull Island.
Hiddleston will star in the film set to be directed by The Kings of Summer's Jordan Vogt-Roberts from the script by Max Borenstein, who penned the screenplay for this year's successful Godzilla reboot.
The fact the Godzilla man has been hired has fuelled speculation that Legendary – also behind Godzilla – might be hoping to line up a Godzilla vs King Kong film some way down the line.
Skull Island was revealed back at Comic Con, taking fans by surprise and leaving everyone a little befuddled. The way things are shaping up now however the project looks to be a good prospect.
"Previous works have touched on the island, but staying on and exploring this mysterious and dangerous place offers Legendary the opportunity to take audiences deeper inside this rich world with a style and scope that parallels other Legendary productions," said the company in a statement.
Skull Island offers a lot more than just Kong, it is an island where dinosaurs have continued to survive and evolve, it homes an indigenous tribe of humans and many other horrid beasts.
Vogt-Roberts only has one feature film to his name, The Kings of Summer, but that coming-of-age tale was a big critical success last year (and my personal film of the year), making him an up-and-comer to keep an eye on.
Hiddleston meanwhile has a huge fan base thanks to his scenery-chewing work as Loki in Marvel Studios' Avengers Assemble and their two Thor movies. He currently has multiple notable projects on the horizon, including Ben Wheatley's JG Ballard adaptation High Rise, Hank Williams biopic I Saw the Light and Guillermo del Toro horror Crimson Peak.
Skull Island will be released on 4 November 2016.