Tom Hiddleston and Taylor Swift are rumoured to have started planning to tie the knot, just one month after meeting. While the Love Story singer is known for falling hard when it comes to her romances, the speed at which her latest relationship is moving has left everyone surprised.
After the new couple embarked on a 'love tour', friends of the singer claim that their romance is 'the real deal' and Tom Hiddleston, 35, will pop the question to Swift soon.
"Tom is planning to propose very soon," a source close to Taylor told Us Weekly on Wednesday (13 June) adding: "She would definitely say yes."
The Blank Space singer is said to have been swept off her feet by the charming British actor. "He's so romantic, classic and chivalrous, and he's doing everything right," the insider said, adding that "everything has been so random and spontaneous' with the couple so far" that it would come as no surprise if they announced their plans to marry. "He's talked about all of it, marriage and kids," the insider revealed.
The Night Manager star equally appears to be smitten by Swift. He was recently sported cavorting with the singer and her friends in the sea during their 4th July celebrations sporting a vest bearing the words "I [Heart] T.S."
Friends of the actor claim his PDA's are out of character, prompting rumours that the relationship was just a showmance intended to further their careers, or an elaborate marketing ploy to promote Swift's next single. "He usually takes relationships so slow," a friend of the Bond hopeful also told Us Weekly.
The pair first became acquainted when they were seated at the same table at the Met Gala and a video of them hitting the dancefloor together quickly went viral. They have been inseparable ever since.
The celebrity lovebirds caused a sensation when they were first spotted kissing on the beach near the Love Story singer's Rhode Island home just weeks after Swift split from DJ Calvin Harris The celebrity couple looked loved up in Rome as they strolled hand-in-hand taking in the sights before sitting down to a cosy dinner for two. Their 'love tour' has taken them to the UK, where Taylor met her possible future mother-in-law, and to Australia where Hiddleston is filming his next movie.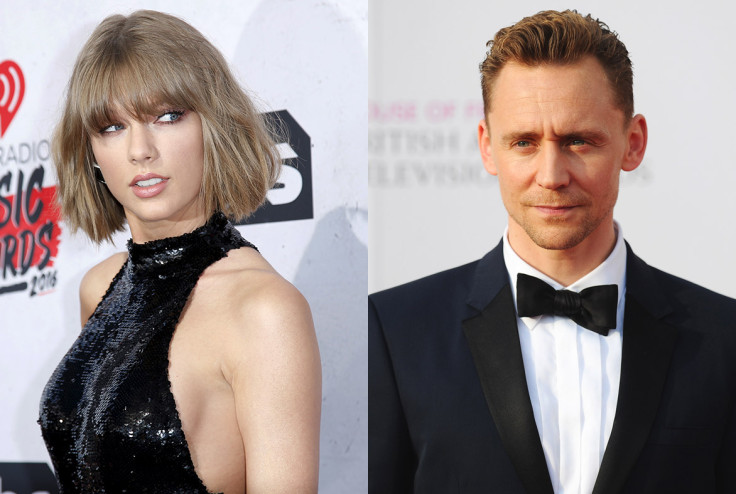 Meanwhile, the news that Taylor and Hiddleston might be about to walk down the aisle comes as Scottish DJ Calvin Harris lashed out at the singer after she revealed that she penned his hit song This Is What you Came For.
The 26-year-old singer's representative confirmed that Taylor had written the song under the pseudonym Nils Sjoberg. Harris commented on Swift's relationship with Hiddleston, adding: "I figure if you're happy in your new relationship you should focus on that instead of trying to tear your ex bf down for something to do.
"I know you're off tour and you need someone new to try and bury like Katy ETC but I'm not that guy, sorry. I won't allow it. Please focus on the positive aspects of YOUR life because you've earned a great one."
It's thought Taylor's claims about the song were made as revenge for Calvin's reaction to her realtionship with Hiddleston after he reportedly said that news that she had met the actor's mother was 'laughable.'
Regardless of what anyone thinks, Taylor and Tom show no signs of slowing down, as their 'love tour' continues.