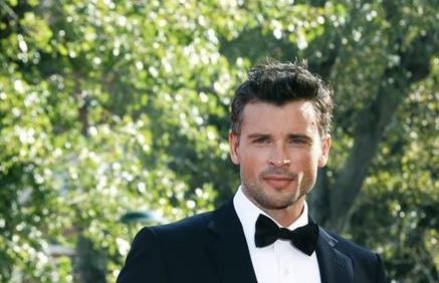 American actor/director Tom Welling's wife Jamie White has reportedly filed for divorce, after ten years of marriage.
According to TMZ, White filed the documents on 16 October, in Los Angeles Superior Court, citing "irreconcilable differences" as the reason for their split. Though the couple did not have any children, the 36-year-old actor's wife is asking for spousal support.
According to the divorce papers, the two separated in December last year.
Welling and White met for the first time in New York in 1997. The couple tied the knot in Martha's Vineyard in 2002, with Smallville actors Kristin Kreuk and Michael Rosembaum in attendance. They lived in Vancouver until 2011, when they relocated to Los Angeles.
Welling shot to fame after portraying Superman aka Clark Kent on the TV series, Smallville from 2001 to 2011.
"I think the success of Smallville has a lot to do with a number of factors," he said in 2003, "We've got a great cast. We've got a great storyline. We've got stories to do every week. So it's a community effort there. As far as Cheaper By the Dozen goes, that's going to be successful for those same reason. We've got a lot of people involved who are good at what they do, and they come to set ready to create something beautiful."
He recently appeared as Secret Service Agent Roy Kellerman in the Tom Hanks-produced drama, Parkland, about the assassination of President John F. Kennedy. He will be next seen alongside Jennifer Garner and Kevin Costner in the forthcoming Ivan Reitman movie Draft Day which will be released next year.