Tommy Robinson, the former leader of the English Defence League (EDL), is recovering in hospital after being attacked outside an Essex nightclub, his representatives have said. The 33-year-old was found lying unconscious in the street after reportedly being hit over the head during a night out with friends over the weekend.
His family say Robinson, who in recent months has become a figurehead for anti-Islam group Pegida UK, is currently undergoing a brain scan to assess the damage. He was originally discharged from hospital on 14 February but was back with doctors again on Monday because he was feeling unwell.
Helen Gower, his personal assistant, told IBTimes UK: "Tommy was waiting outside the club while his wife got their coats when he was jumped from behind. Someone hit him in the back of his head with something. He was found unconscious after an unknown person rang an ambulance and left him. The back of his head was split open and he was taken to hospital for an x-ray and CT scan."
The incident was said to have taken place on the evening of Saturday 13 February while Robinson was out with his wife and friends at Club 195, a nightclub in Cottis Lane, Epping. It is not yet fully known who is responsible or how the attack unfolded.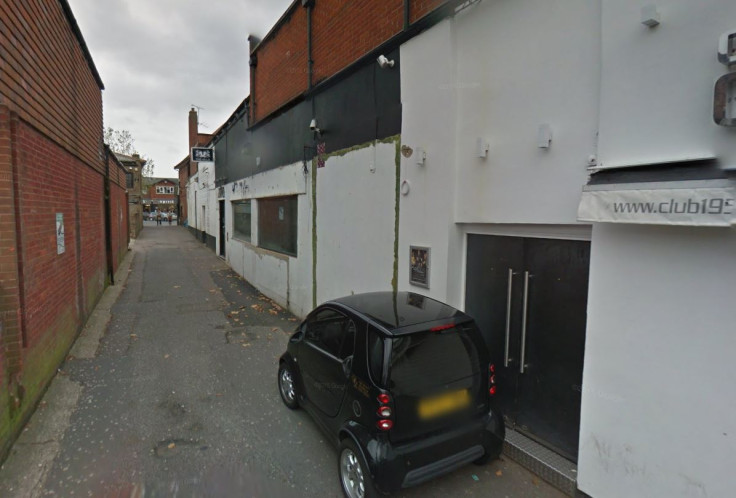 A worker for the club, who wished to remain anonymous, told IBTimes UK there had been an altercation between Robinson's group of friends and other clubbers on the night – something Robinson's representatives denied.
The worker said: "From what I gather there was an altercation with someone in the club's toilets. I then saw two people dragged out the club by the bouncers, with Tommy following behind. I believe there were then some fights going on outside but I don't know who was involved. Next thing I saw was someone taking out a first-aid kit."
A spokesman for East of England Ambulance Service said: "We received a call at 2.13am on 14 February to reports of a man who had suffered head injuries. He was found unconscious but still breathing. We treated a male patient who was then taken to Princess Alexandra Hospital."
The attack comes a week after Robinson – real name Stephen Yaxley-Lennon – helped lead a "silent march" in Birmingham as part of a demonstration by anti-Islam group Pegida UK. The group, an offshoot of the Pegida movement which started in Germany, is calling for a halt to what it calls the "Islamisation of Europe". It announced it would be holding regular marches in the city in the hope of eventually attracting tens of thousands of supporters.
Robinson has previously told IBTimes UK his role as figurehead of Pegida UK attracts regular death threats, and he has been the victim of physical assaults before.
His critics say his group is "Islamophobic", "racist" and encourages hatred of Muslims. Robinson insists Pegida UK is not racist or "anti-Muslim", instead saying the group is fighting the "fascist" ideology of Islam.
Essex Police are investigating the alleged assault on Robinson and have issued an appeal for witnesses and information . A spokesman said: "Police were contacted by the ambulance service at 2.25am on Sunday February 14 with reports a man had been found injured in High Street, Epping. The man from Bedford is believed to have been assaulted in Cottis Lane. He was taken to hospital with a head injury and later discharged following treatment. His injury was not serious.
"Enquiries are ongoing and witnesses or anyone with information are asked to contact police on 101. Alternatively, they can contact Crimestoppers anonymously on 0800 555111 or www.crimestoppers-uk.org."