Pegida UK: Hundreds attend Birmingham Central Mosque in opposition to Tommy Robinson's anti-Islam march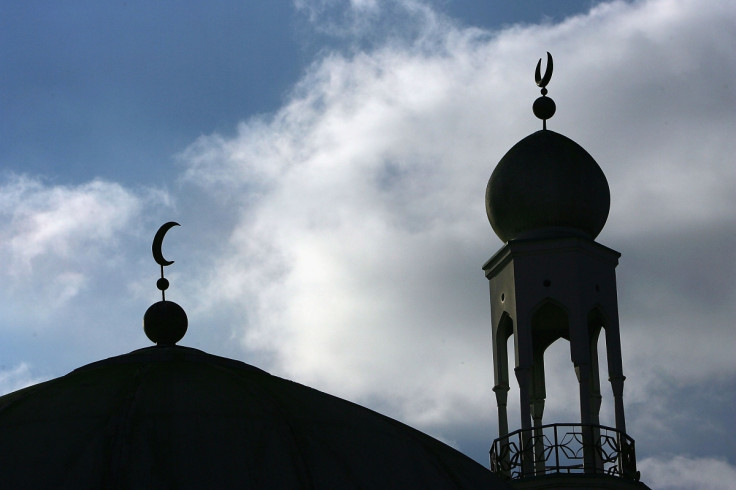 Police have warned protesters attending an anti-Islam march through Birmingham on Saturday 6 February it will "come down hard" on any troublemakers, as hundreds attended the city's main mosque on Friday (5 February) to urge people not to attend. Some 370 Pegida UK supporters are expected to descend on the city to take part in a "silent walk".
It comes almost three years after the city saw ugly scenes of violence and destruction during another right-wing march organised by the English Defence League (EDL).
Pegida UK – an offshoot of the anti-immigration movement started in Germany – will join other chapters in about a dozen other countries as part of an EU-wide "day of action" to halt what it calls the "Islamisation of Europe". The UK demonstration, to be led in part by former EDL leader Tommy Robinson, hopes to replicate the success of similar anti-immigration marches in Dresden which saw tens of thousands attend at their peak.
But Birmingham's community leaders and residents came out in their hundreds vowing they would "not let Robinson succeed". Arriving under a different banner, one of "Hope not Hate", they gathered at Birmingham Central Mosque to encourage community cohesion and accused Pegida UK of targeting Muslims and spreading Islamophobia. About 200 people were said to have attended with hundreds more expected at another counter-protest in Birmingham city centre on Saturday.
Birmingham City councillor Waseem Zaffar, 34, told IBTimes UK: "We have seen all this before when Tommy Robinson came to Birmingham as the leader of the EDL. Pegida has nothing to offer us other than hate.
"Today, people of all faiths gathered to send a strong message that we will not be divided and we are not going to allow people like Tommy Robinson succeed. Birmingham is one of the most diverse places you will ever visit and, while we have our issues, by and large people here are living really well together in harmony."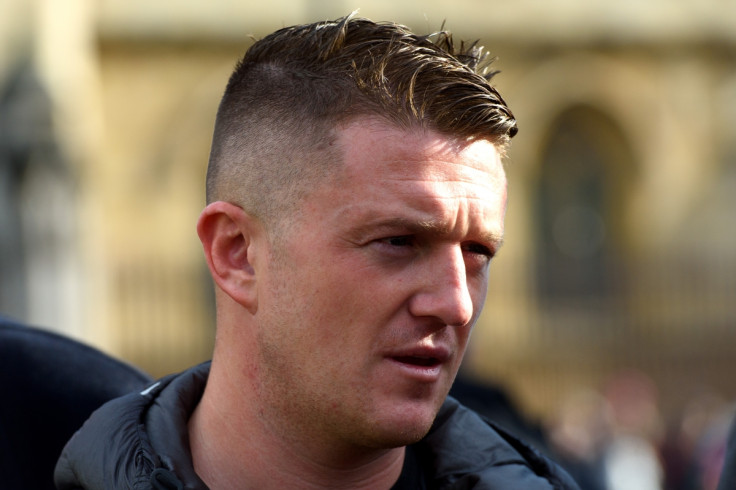 West Midlands Police has kept the Pegida UK protest away from the city centre, with supporters due to gather at Birmingham International train station at about 1pm. They will then march to an industrial estate car park, where the group's leadership will make speeches. Counter-protests by anti-fascist groups are also due to take place on the route, with police saying there were plans in place to "minimise the risk of potential flashpoints".
Chief Superintendent Alex Murray, of West Midlands Police, said: "The [Pegida UK] protest is away from residential and retail centres. Organisers have told us they are planning a peaceful, silent march from the train station to the protest site. There is nothing to suggest there is a significant risk of disorder but the public can rest assured we will take swift action against anyone committing criminal offences. We will have a highly visible police presence on the ground."
Memories of previous right-wing marches through Birmingham are unlikely to have faded for many Birmingham officers. A 2013 march by the EDL, then led by Robinson, saw ugly scenes of violence and led to some 50 EDL supporters receiving convictions totalling 75 years.
Robinson, who left the far-right group later that year, insisted Pegida UK's march would be peaceful. He accused a group of more than 70 Birmingham community figures, faith leaders and MPs who publicly opposed the march of trying to stifle free speech.
He had previously told IBTimes UK: "The rally – which we're calling a 'silent walk' – will be a march in Birmingham with some speeches at the end. We don't want any confrontation. There will be no alcohol allowed, no masks allowed and no racists allowed. If there are opposition rallies, we don't want to go near them. We just want to walk peacefully through the streets. Why have these Birmingham councillors got a problem with that?
"They talk of the history of Birmingham [as one of cohesion and tolerance]. The truth is it was, but not any more. Now it's a hotbed for radical Islam. These council leaders never came out to condemn the marches held by Muslim extremists, like the anti-free speech protests condemning the Charlie Hebdo cartoons. They're hypocrites."
Unite Against Fascism (UAF) said its activists would protest Pegida UK's march as well as hold a community cohesion event in Birmingham city centre on the day. It accused the group of being an "Islamophobic movement who aim to recreate the hatred of their allies elsewhere in Europe".
© Copyright IBTimes 2023. All rights reserved.