Britain's police force needs to get serious about logging 'Islamophobic' attacks against Sikhs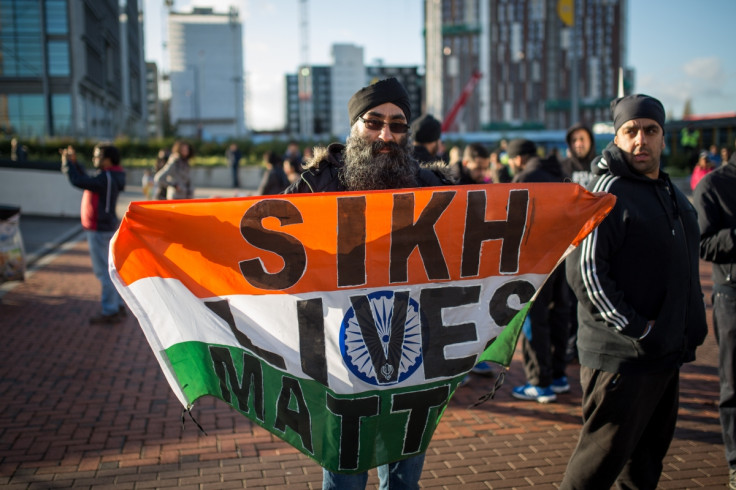 For the ordinary reader the headline: 'Islamophobic crime in London up by 70%' indicates one thing – an increase in hostility directed against the capital's Muslim community. But the reality is somewhat different. Victims of Islamophobic crime in London are not necessarily Muslim; they can be from other faiths, or even of no faith at all.
The Metropolitan Police defines an Islamophobic crime as "any offence which is perceived to be Islamophobic by the victim or any other person, that is intended to impact upon those known or perceived to be Muslim."
The Met has confirmed that other minorities, like Sikhs, are likely to be recorded as being victim of Islamophobic offences, making the definition particularly problematic for the capital's 126,000 Sikhs, who are often targets of anti-Muslim bigotry.
In Britain, they have become the invisible victims of hate, fuelled by those seeking retribution for Islamic terror attacks. People are angry about world events, and looking for an avenue to vent their ire.
Take a scenario in which teenagers frustrated by recent events in Leytonstone, Paris or San Bernardino shout "Bin Laden" or "Taliban" at a passing Sikh – it's plausible the victim has been targeted based on the perception he's Muslim. If reported, it is likely the crime would be recorded as Islamophobic.
Met figures released under a Freedom of Information request by IBTimes UK shows there were 236 Sikh victims of racial and religious hate crime in the 12 months to October 2015, up from 229 over the same period in 2013-14, but the statistics for Islamophobic crime are not broken down by faith, so it's not clear how many Sikhs have been recorded under this category.
Sikhs deserve a separate category, and the dignity of being counted as a statistic of their own.
Hate crimes against Sikhs in revenge for Islamic terror attacks are well documented. The most egregious example in Britain is the attempted beheading of a Sikh dentist in Wales. The problem isn't just the violent attacks or threats to personal safety, it's also the undercurrent of prejudice being encountered in everyday lives.
It was no surprise when a British Sikh was called a "terrorist" and assaulted outside a Polish nightclub last week. Sadly, when Polish police arrived they are reported to have said, "what do you expect after Paris attacks."
Another told me of a similar experience outside a nightclub in London. The bouncers refused him entry on the grounds that people, who had viewed CCTV images of him from inside, were intimidated because he looked like a Muslim.
Then of course came the story post-San Bernardino, when a Sikh woman boarding a flight to LA was asked to show her breast pump to prove she wasn't a terrorist. This was profiling, purely because of the colour her skin.
She will at least take some solace by the fact that hate crime against Sikhs in America is separately monitored. Following the 2012 Wisconsin massacre of six Sikh worshippers by a white supremacist gunman, advocacy groups pushed for a distinct category. Since early 2015 the FBI and the Department of Justice have been tracking hate crimes against Arab Americans, Sikhs and Hindus separately.
In October the UK government announced that anti-Muslim hate crime would be monitored as a separate category across all police forces, providing parity with the recording of anti-Semitic hate crime. This is good news for Muslims, however the government's unbalanced approach has not gone unnoticed.
In debate in early December centred on violence against Muslims post-Paris, Lord Singh of Wimbledon said: "My Lords, the Minister will be aware of numerous attacks on Sikhs as a result of mistaken identity. While hate crimes against the Muslim community have been monitored by every police force in the country, not a single penny is being spent on monitoring hate crimes against Sikhs."
He went on: "The American Government are well aware of this problem which Sikhs suffer from and are taking steps to monitor that hate crime. When will the British Government catch up?"
Hate crime needs to be tackled even-handedly, and encouragingly there appears to be some positive change on the horizon. A new cross-Government hate crime plan has been announced. The government will be working with police to provide a breakdown of religious based hate crime. Sometime in the future, there will be accurate data on crime committed against individuals because of faith and race. This I've been told will include crimes committed against Sikhs.
© Copyright IBTimes 2023. All rights reserved.