New York crowd-pleasers An American in Paris, Skylight, and The Curious Incident of a Dog in the Night-Time were among the list of stellar productions announced as this year's Broadway Tony Award nominations. The picks included plenty of predictable choices, some surprises and a major bow to heavy hitters from across the Pond in Britain.
An American in Paris and Fun Home led the pack, with 12 nominations each, for Best Musical, followed by Something Rotten! (10 nominations) and The Visit with Chita Rivera.
Best Musical Revival nominations went to The King and I (9 nominations), On the Town and On the 20th Century.
British imports the two-part history play from the Royal Shakespeare Academy Wolf Hall (with eight nominations) and The Curious Incident of the Dog in the Night-Time (six nominations) led for the Best Play, along with the foul-mouthed puppet comedy Hand to God (five nods) and Disgraced.
Wolf Hall's Ben Miles garnered a nomination as Best Leading Actor along with compatriot Bill Nighy for David Hare's Skylight, a British production nominated as Best Play Revival (with 7 nods), along with The Elephant Man, This Is Our Youth and You Can't Take it With You. Leading Actor nominations also went to Steven Boyer for Hand to God, Bradley Cooper in The Elephant Man and British transplant Julliard grad Alex Sharp for his breakout role in Curious Incident. The wildly creative Curious Incident recreates the images within the brain of young autistic savant as he solves a mystery.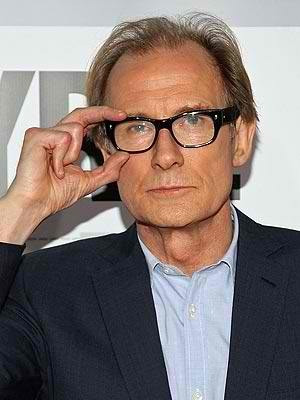 Brits Helen Mirren (The Audience), Carey Mulligan (Skylight) and Ruth Wilson (Constellations) were all nominated as Best Leading Actress. Filling out the list are Geneva Carr for Hand to God, and Mad Men's Elisabeth Moss in the Heidi Chronicles.
Kristin Chenoweth (20th Century), Kelli O'Hara (King and I) Rivera (Visit), Leanne Cope (American in Paris) and Beth Malone (Fun Home) will battle it out for Best Leading Actress in a Musical.
Michael Cerveris (Fun Home), Robert Fairchild (American in Paris), Brian D'Arcy James (Something Rotten), Ken Wtanabe (King and I) and Tony Yazbeck (On the Town) all grabbed nods for the Best Leading Actor in a musical.
Chenoweth was named as co-host of the June 7 awards ceremonies, along with Alan Cumming, who just wrapped up his run in Cabaret.
The major snub this year was Harvey Weinstein's Finding Neverland, which failed to nab a single nomination, even for its celebrity stars Matthew Morrison and Kelsey Grammer. Other surprise no-shows on the nomination list this year included Hugh Jackman, Jake Gyllenhaal, Michael Cera, John Lithgow, Nathan Lane, Blythe Danner and Ewan McGregor.
Weinstein, for one, took the apparent slight in stride. "With 27 nominations for Fun Home, Elephant Man, The Audience and Wolf Hall, shows that we either co-invested in or co-produced, we couldn't be more thrilled," he said in a statement. "As for Finding Neverland our passion for it remains unwavering. I could not be more proud of the magic created on our stage, which has made this show a smash hit."
A few of the nominees came on strong from a quiet start. An American in Paris, based on the 1951 MGM musical and featuring Gershwin songs, launched in Paris then surged with little advance buzz in Manhattan, notes Variety.
The Tony Award nominations announcement becomes a bigger event every year with the unveiling drawing its own stars. This year's announcement was streamed live on the web and broadcast, and hosted by Mary Louise-Parker of Weeds TV fame and Die Hard star Bruce Willis. Both actors will be on Broadway in the fall. Parker is appearing in Heisenberg, and Willis will make his debut on the Great White Way in Misery.