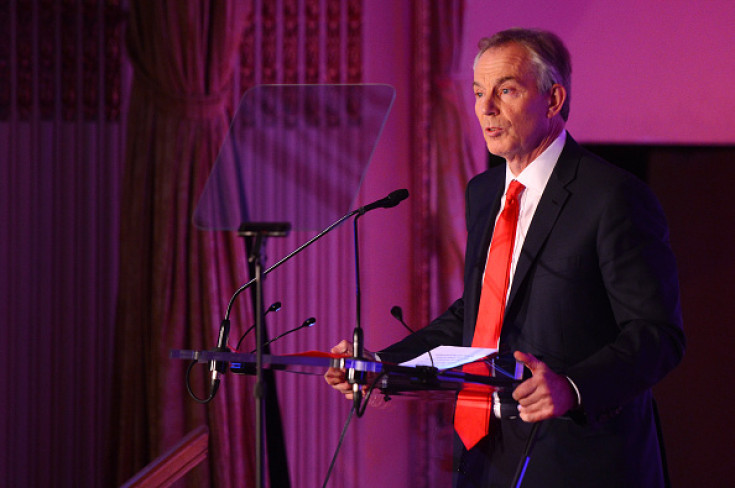 Tony Blair has cleared up the issue of his wealth by claiming it is equal to what he has donated - about £9.5m.
Since leaving Downing Street in 2007, reports have estimated the former prime minister's wealth as being up to £100m.
But in an interview with Vanity Fair magazine, Blair said his wealth had been overestimated.
He said: "I read that I'm supposed to be worth £100m. Cherie is asking where it is."
The 61-year-old former politician added that he was not worth "a half of that, a third of that, a quarter of that, a fifth of that. I could go on".
The issue of Blair's wealth has been a topic of debate ever since he walked away from frontline domestic politics.
His property portfolio of nine homes stands at an estimated value of £30m.
And on top of the non-salaried role of Middle East Envoy of the Quartet - the United Nations, the United States, the European Union and Russia - he has pocketed millions from lucrative speaking events and from consultancy roles for financial giants including Zurich and JP Morgan.
The source of his wealth has also been put under the spotlight, with critics pointing out how his Tony Blair Associates lends its services to nations including Saudi Arabia, Kazakhstan and Azerbaijan - states with contentious rights and democratic records.
Henry Kissinger and Shimon Peres are Blair's role models
During a wide-ranging interview, Blair, who led Labour to three consecutive election successes between 1997 and 2005 and cast a looming shadow over the Labour party and British politics, named former US secretary of state Henry Kissinger and former Israeli prime minister Shimon Peres as his role models.
Discussing the age at which leaders now leave office, Blair said: "I have a lot of energy. I feel extremely fit. There's no way I'm going to retire and play golf.
"You look at someone like Henry [Kissinger]. He's 91 and he's still going strong. I love that. Or Shimon Peres! These are my role models."
The naming of Kissinger, a heavyweight US politician of some 50 years, might raise eyebrows as it was the former security adviser who played a key role in the controversial US bombing campaigns in Cambodia.
Of his legacy, Blair said his reign was often seen through the prism of the 2003 Iraq invasion. He also blamed the British press for exaggerating criticisms of him, adding both left and right similarly attack his record.
He said: "The right don't like it because you used to win elections and the left don't like it because they think you sold out. . . It's multiplied because of the legacy of Iraq."