Tony Blair has urged voters to back any candidate in the upcoming General Election that opposes Brexit – even if that means crossing party lines – amid speculation he may campaign alongside the Liberal Democrats.
The former Labour leader, who was prime minister between 1997 and 2007, made the call to voters on Tuesday (18 April) following Prime Minister Theresa May's shock announcement to hold an early election on 8 June.
Blair said that "unique circumstances demand a unique response" and that the country needs to have MPs in Parliament that oppose May's hard-Brexit stance, regardless of their party colours.
"There has to be a way of ensuring that voters can put candidates for Parliament under sustained pressure to say whether they would vote against a deal which does not deliver the same benefits as we enjoy with the Single Market or against no deal if that transpires to be as damaging as many fear; and that they are prepared to hold the Government properly to account in the interests of the country," Blair said.
"This should cross Party lines."
Blair said it was important to pursue such an agenda because it was likely that the Conservative Party was going to expand its majority.
However, he said, this would not be caused by support for their policies or for their positioning on Brexit, but because of Labour's general lack of support under Jeremy Corbyn.
Senior Liberal Democrat sources have reportedly confirmed to The Telegraph that Blair has indicated he "could" campaign alongside Lib Dem leader Tim Farron to oppose Brexit.
However, Blair's office said the speculation was not true. In his statement, Blair added he does not believe in forming an anti-Tory coalition made up of Labour, the Scottish National Party and the Liberal Democrats.
He said: "To be clear: I am not urging tactical voting or some anti-Tory alliance.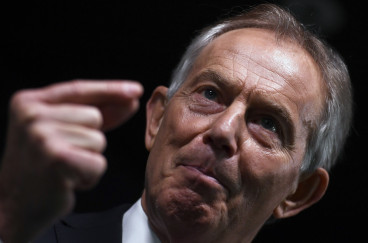 "I am urging that, as part of this election campaign, we create the capacity for the people to know exactly what the choices are and elect as many MPs as possible with an open mind on this issue who are prepared to vote according to the quality of the deal and the interests of the British people.
"I have never known a political situation as perplexing as this; or as galvanising. But I am absolutely sure that there will be millions of British people who reflect on what this election means with acute anxiety; and wonder what can be done.
"The first thing is to keep open the possibility, on the most important issue to face our country for over half a century, that we have Parliamentary representatives who will put the national interest before Party interest."