A leaked document produced by Tony Blair's private consultancy has shed light on the workings of the former prime minister's private – and highly profitable – businesses.
The 25-page document is a proposal by Tony Blair Associates (TBA) to the government of the United Arab Emirates (UAE) to enter into partnership to enable the UAE to benefit from Blair's influence and network of contacts.
In a foreword to the document, obtained by the Sunday Times, Blair writes: "There is virtually nowhere in the world right now where we could not work or provide the necessary contacts either politically or commercially, should we want to."
As part of a five-year commercial partnership, Blair's team would require an office in the UAE which Blair would personally visit for two or three days every month. In return, the UAE would benefit from Blair's extensive experience and contacts within The Quartet – the United Nations, European Union, US and Russia – which Blair represents.
News that Blair appears to have attempted to achieve financial gain whilst working as a peace envoy in the region led to calls for him to stand down.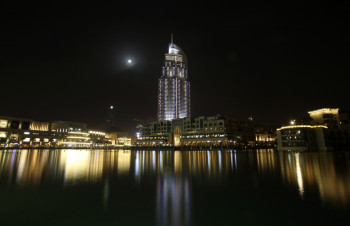 Conservative MP Andrew Bridgen said: "The Middle East is on fire and he is relentlessly cashing in on his contacts. This is damaging to Britain's reputation and he should now stand down as the Middle East envoy."
However, a spokesman for Mr Blair's office denied there was any conflict of interest, as the UAE is not one of the parties involved in the Quartet's peace effort.
"The UAE is not a member of the Quartet. Tony Blair has undertaken other paid work in the Gulf, but not in respect of anything that is linked to what he does unpaid for the Quartet."
The spokesman added the document was "out of date, not cleared by Tony Blair and not agreed".
There appears to be growing disquiet within the Labour Party about the extent to which Blair has cashed in since leaving office.
Today it also emerged that one of the proposed recipients of an election "fighting fund" where Blair would give £1,000 to Labour candidates in 106 target constituencies turned the money down.
Dundee East candidate Lesley Brennan said on Twitter: "Received donation from Tony Blair. Instinct was to not accept. Discussed with team. Dundee East is not accepting the £1,000."