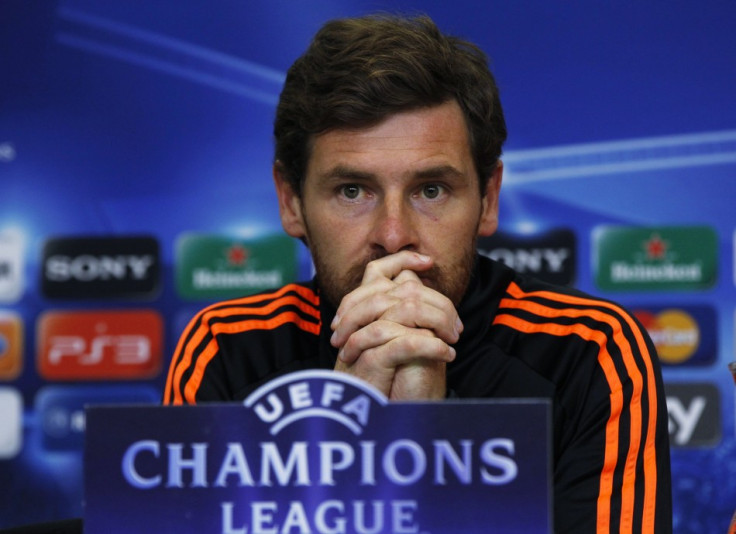 Football pundit Tony Cascarino has lambasted Andre Villas-Boas' tactics and claims the Chelsea manager needs to clarify his plans in order to halt the club's current malaise.
Chelsea surrendered their slender one goal lead against Bayer Leverkusen on Wednesday night to compound their recent humbling defeats to Arsenal and Liverpool. The Blues must now beat or register a scoreless draw against in-form Valencia in their final group game, if they are to progress to the knock-out stages of the Champions League.
Cascarino believes Chelsea are currently being undermined by the lack of a coherent "blueprint", citing their tendency to play predominantly through the middle as a reason for their spate of poor results. The former Republic of Ireland international suggests it leaves Villas-Boas' side susceptible to a high pressing game, as witnessed against Liverpool and Leverkusen.
"It's hard to see what the Portuguese (Chelsea's Andre Villas-Boas ) is trying to do with this team.
"They look like a side without a blueprint. During Chelsea's glory years, they moved the ball quickly from defence to attack. It was not route one: it needs great technique to play the sort of diagonal crossfield balls that Ashley Cole used to find Drogba with, for example. But it was fast and it turned opponents round and made them scramble to get back.
"Now, Villas-Boas's Chelsea are playing more through the midfield, with Juan Mata, Raul Meireles and Ramires dinking the ball around. It isn't working.
"They are good players but they were vulnerable to Leverkusen's pressing and gave away the ball too much. With David Luiz finding an opposition shirt far too often, Chelsea lose possession in areas where they can be hurt.
"Two years ago Chelsea would not have lost this game. They would not have feared Valencia. Times have changed and Villas-Boas needs to stop the rot. Quickly.
"How can he find the right formula? By playing a more settled side.
"Get a system and make it work before tinkering. If it continues like this and the players' doubts grow, this mess could spiral out of control."
Despite the perilous position Chelsea and indeed their manager now find themselves, in the aftermath of their loss in Germany, Villas-Boas was adamant he could turn the situation around.
"Any negative result is difficult, we were organised and compact, but we have conceded on the details and that has made the difference, we have to improve our focus and concentration levels," The former FC Porto coach told skysports.com.
"We thought we had the game in our hands at 1-0 as we were compact and solid and had good chance for 2-0 but we didn't take the chance and eventually paid heavily in the last minute.
"Obviously with the run of defeats you improve your work, focus and determination because at the moment it is not sufficient.
"I think we defended well as a team in the 90-minutes - the first goal we lacked concentration and on the set-plays when you are not tuned to it, and even if you are, players can anticipate you and they made the most of the opportunity they got to take an unfair result in my opinion but that is the reality, a defeat where we should have got something - it is not happening for us."