Legendary Hollywood director Tony Scott, best known for his 1986 action film Top Gun (starring Tom Cruise) jumped to his death from a bridge in Los Angeles, USA, on 19 August. Scott was 68 years old.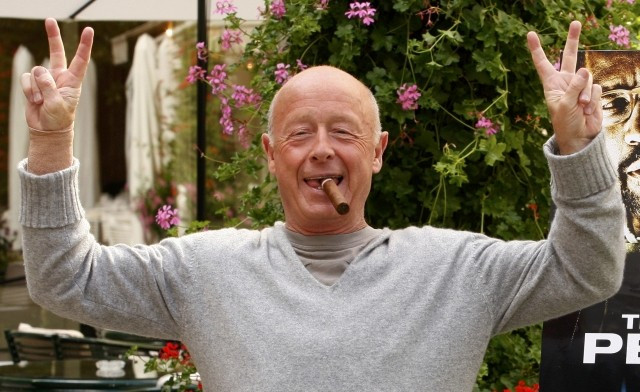 An earlier IBTimes UK report, while stating the facts surrounding Scott's death, confirmed he jumped from the Vincent Thomas Bridge in San Pedro and a Los Angeles Times report stated that a note with contact information was found in his car and a suicide note in his office. The contents of the note have not yet been revealed.
The director, born in North Shields on the banks of the Tyne, is famous for a number of action and thriller films, including Crimson Tide and Enemy of the State, and is the younger brother of equally acclaimed Hollywood director Ridley Scott, whose credits include the iconic Alien series of films, the Academy Award winning Gladiator and the cult classic Thelma & Louise.
In tribute to Tony Scott, IBTimes UK looks back through five of his best films
An absolute classic and a staple of popular American culture, Top Gun was, amazingly, Scott's second ever directorial venture; his first was The Hunger (1983). The film starred Tom Cruise as naval flight officer Lieutenant Pete "Maverick" Mitchell and was also the springboard for Cruise's future success. More importantly, it marked what would become a well-worn path for Scott. Top Gun is reportedly being converted for a 3D release, which is expected sometime later this year. Meanwhile, check out the trailer to the 1986 film here...
Beverly Hills Cop II – 1987
In the latter half of the 1980s, Scott was the man with the Midas touch. A year after Top Gun, he released the sequel to Martin Brest's 1984 classic Beverly Hills Cop. Scott's film starred Eddie Murphy and Judge Reinhold from the first film and although it didn't make as much as Brest's film, it did make over $150m domestically and was even nominated for an Academy Award and a Golden Globe, for the song Shakedown. Check out the trailer here
Based on a novel by the same name, Man on Fire presents a mix of thrill and emotions - a subtle shift away from the more in-your-face action of Scott's earlier successes. The film beautifully portrays the growing bond between a bodyguard (Denzel Washington) and a nine year old child (Dakota Fanning). Watch the trailer here
The success of Man on Fire prompted Scott and Washington to team up for another film - Deja Vu. This time, however, Scott went back to the basics. Deja Vu is a hard-hitting thriller with an interesting plotline based on time-travel and terrorists. Check out the trailer here
This 2010 film was yet another of the Scott / Washington epics and also featured Chris Pine and Rosario Dawson. Washington plays a seasoned railways engineer who finds himself stuck on a runaway freight train carrying a cargo of toxic chemicals. Washington and Pine race against time to save the day. Check out the trailer here