Top 12 Business Stories of 2013: Royal Mail's Controversial Privatisation Saga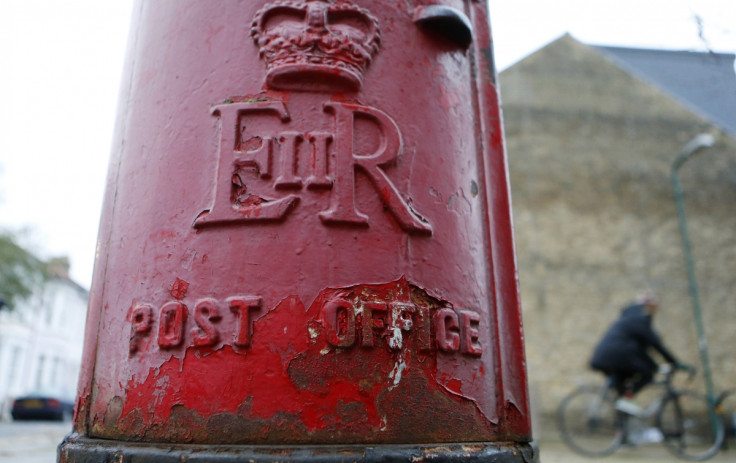 Many had tried and failed, but 2013 saw historic communications firm Royal Mail privatised, at long last.
Just getting to the point of a sale will be seen by some as evidence of success but there has been an almighty brouhaha over the price at which it was flogged to the markets.
It all started with a formal announcement to parliament by Business Secretary Vince Cable in July. He told MPs that he would finish the work started under the Postal Services Act 2011.
So far the government had made Ofcom the postal regulator and taken the Royal Mail pension plan onto the public books. The third and final stage, which Cable unveiled, was the firm's sale.
"It is a commercial decision designed to put Royal Mail's future on a long-term, sustainable basis," Cable told MPs.
"The time has come for the government to step back from Royal Mail and allow its management to focus wholeheartedly on growing the business and planning for the future.
"It is time for employees to hold a stake in the company and share in its success. This government will give Royal Mail the real commercial freedom that it has needed for a long time."
Though Royal Mail bosses welcomed a move, which they saw as necessary to the firm's survival, the proposals faced heavy opposition from the Labour party and the Communications Workers Union (CWU), as well as broad opposition from the general public.
Labour's resistance was based on the desire to maintain a controlling stake in the universal postal service, as well as ensuring the taxpayer can cream off future spoils from Royal Mail's modernisation as its reforms pay off.
CWU was concerned about job losses stemming from privatisation, as well as pay and working conditions.
But the government was determined and called in three advisers on its flotation: the banks Lazards, UBS and Goldman Sachs.
London Stock Exchange IPO
Come September, Cable made another big announcement. Royal Mail was to be floated imminently onto the London Stock Exchange.
Shortly after, his department revealed a 330p offer price and the terms of the sale.
Of the base offer, 67% of shares were offered to institutional investors, while 33% were for retail investors. The remaining 10% would be split among employees. The government retained a 30% stake in Royal Mail.
There was a £750 minimum investment set for retail buyers. Cable said 93,000 members of the public who had applied for the minimum amount of shares would receive them in full. Those who applied for more than £10,000 worth would not receive any shares.
Then came D-Day. On 11 October, initial trading of Royal Mail shares began on a conditional basis. The share price immediately rocketed, soaring further when full trading on the London Stock Exchange began on 15 October.
Royal Mail stock was in hot demand.
Several days in, and with no sign that the price would start falling, criticism was shovelled onto the government. It was accused of undervaluing Royal Mail and costing the taxpayer hundreds of millions of pounds in potential revenue.
Business Committee
And so parliament's Business Select Committee hauled in the banks which advised the government on its offer price, to ask them how they came up with a figure so low given the performance after Royal Mail's initial public offering.
Representatives from UBS and Goldman Sachs said they were told by the institutional investors targeted by the government that they would all walk away at over 330p. They also laid blame on the industrial relations dispute between the CWU and Royal Mail as weighing heavily on the offer price.
It was a position backed up by Cable and Business Minister Michael Fallon when they were pulled in front of the business committee.
Cable insisted he was given "very clear and unambiguous advice" that pushing Royal Mail's offer price higher than 330p would be "very unwise" because it ran the risk of target long-term institutional investors walking away from the controversial flotation and leaving it a total failure.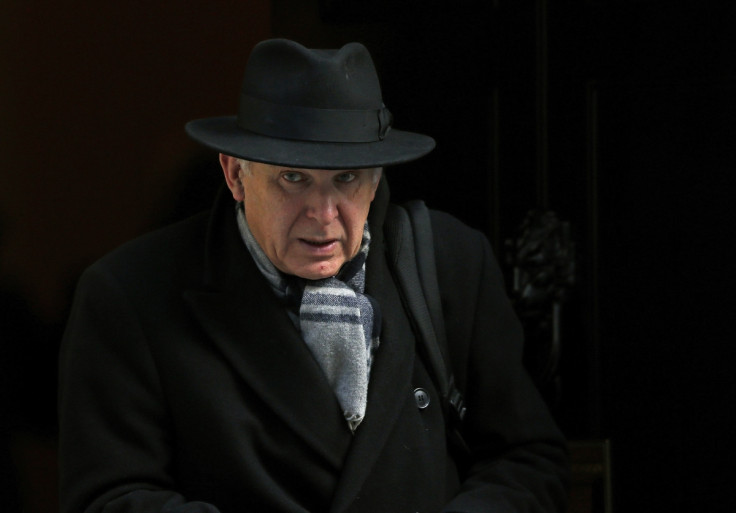 Business Secretary Vince Cable
Reuters
Fallon said he had been consistently promised that a resolution to the CWU dispute was imminent since the end of 2012, but had been let down several times.
"It was very clear to us by August that there was no point in waiting for a deal. There was no real prospect of a deal and there was no real incentive for the union to reach a deal before the IPO was launched," he said.
Yet despite the unresolved dispute still hanging overhead, the share price continued up and up. In fact, Goldman Sachs analysts put out a research note with a 610p 12-month target price for Royal Mail shares, something that business committee chairman Adrian Bailey MP told IBTimes UK would mean further questions from parliament for the bank.
There was little to worry about with the CWU dispute in the end. Both parties came to an agreement that will see Royal Mail workers get a 9% pay rise spread over three years and a £200 bonus before Christmas 2013, as well as several legally-binding assurances on working conditions.
On its current trajectory, Royal Mail's share price could pass 600p before the end of 2013. And in 2014, it may even end up doubling its offer price. In any event, the end of the year does not mean the end of the valuation debate, which will probably carry on for years to come.
© Copyright IBTimes 2023. All rights reserved.