Top 3 Netflix recommendations of the week: Orphan Black, Chef and Daredevil
Daredevil


Trying to recover from Fox's film flop featuring the same characters, Netflix's reboot of Matt Murdock is daringly dark and impressive in comparison.
Set in a ruined New York after the events in Avengers Assemble, the story revolves around Murdock, a lawyer whose blindness has lead him to possess superhuman strengths in all of his remaining senses. With an ever-growing desire to make his city a better place, he begins fighting underground criminals under the guise of superhero Daredevil using his knowledge of the law to help him along the way.
Hailed as the "best (and bloodiest) show Marvel has ever done" by The Verge, the series keeps it real with hardly any special effects used whatsoever, concentrating heavily on a martial arts style when it comes to the fight scenes. Its pseudo-realism is perfectly executed and creates a balance between believable crime and exciting moments of comic book wonder. It's wham, bam, punch kind of stuff but strictly for adults and it works incredibly well.
Watch this if you enjoyed: Gotham, Avengers Assemble, Ray Donovan, Arrow, Sin City.
Available on both Netflix UK and US.
Orphan Black



Ahead of the third season returning in the US on Saturday 18 April, Netflix uploaded season two of the acclaimed sci-fi series just in time to catch up. Due to the programme's complexity, we suggest you start with season one unless you've seen it before (and even then you may need a refresher course due to its complex plot).
We begin following Sarah Manning, a rebellious punk who witnesses a woman who looks just like her commit suicide. We use the phrase 'begin following', as we are soon introduced to the idea that Sarah is in fact, a clone and must team up with her fellow doubles to discover why they have been created and by whom, meaning we're met with several lead characters all played by the same actress.
But that is not the only danger that the clones face, as someone is hunting them. As the doppelgangers begin to realise they're being picked off one by one, the race is on to find out the truth.
Even if the plot doesn't sound like your thing, the series is worth watching to witness lead Tatiana Maslany's performance alone. Her ability to portray as many as eight different women spanning a series that is just ten episodes long is unlike anything you will have seen before.
Not that the show isn't great in itself however. Not afraid to go into the realms of, dare we say, cheesy science fiction, Orphan Black is reminiscent of classics such as The X Files and Star Trek but with a much more current vibe.
Watch this if you enjoyed: Dollhouse, Lost Girl, Fringe, Continuum, Utopia, Ringer.
Available on Netflix UK.
Chef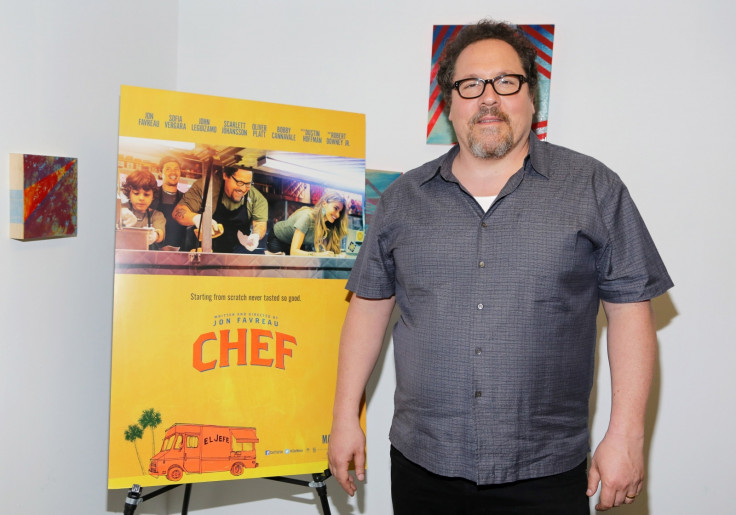 If you're looking for something heart-warming and truly funny then Jon Favreau's latest directorial piece may just satisfy that hunger. Chef Carl Casper is stuck in a rut in the restaurant he works for; unable to let out his creative flair as they won't let him innovate on the stale menu.
So, when a bad review causes Casper to lose his job, and with the encouragement of his ex-wife (Sofia Vergara), he starts up a catering truck. With the help of his young son he tries to reclaim his reputable status in the food service industry, whilst also trying to put his broken family back together. Combining his passion for Spanish food and his son's natural talent at online marketing, Casper travels through America selling his dishes.
It has a sweet story, some genuinely funny moments and Robert Downey Jr has a small cameo role... what more do you need?
Watch this if you enjoyed: Begin Again, St Vincent, Iron Man, Our Idiot Brother, The Way Way Back.
Available on both Netflix UK and US.
© Copyright IBTimes 2023. All rights reserved.