Maleficent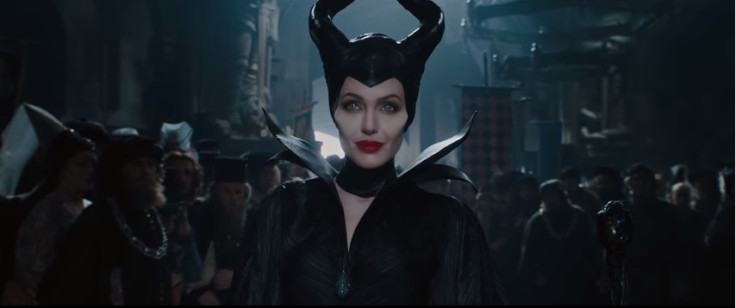 Presenting the idea that "the villain's not really that bad" premise of the popular musical, Wicked, Maleficent reveals the previously untold story of the dark fairy who seemingly put a curse on an innocent baby for no reason. It makes you realise that her actions, despite coming from an evil place, can almost be understood. And that someone hurt her so deeply that she actually became this way, rather than was born with such a wicked heart.
The plot is undoubtedly told with genuine affection and respect towards one of the most iconic villains in fairytale history, leaving no stone unturned with her tale and tying up every single loose end that wasn't necessarily explored in the Fifties cartoon.
Angelina's performance, as expected, is the best part of the film too, as she encapsulates not only the sarcastic, bitter side of Maleficent but the unexpected motherly aspect of her as well. The different story makes a refreshing change from the typical Prince-saves-the-damsel fairytale trope and puts a whole new spin on the concept of true love.
Watch this if you enjoyed: Cinderella, Sleeping Beauty, Snow White And The Huntsman, Alice In Wonderland, Enchanted and Oz The Great And Powerful.
Available on Netflix UK.
Moneyball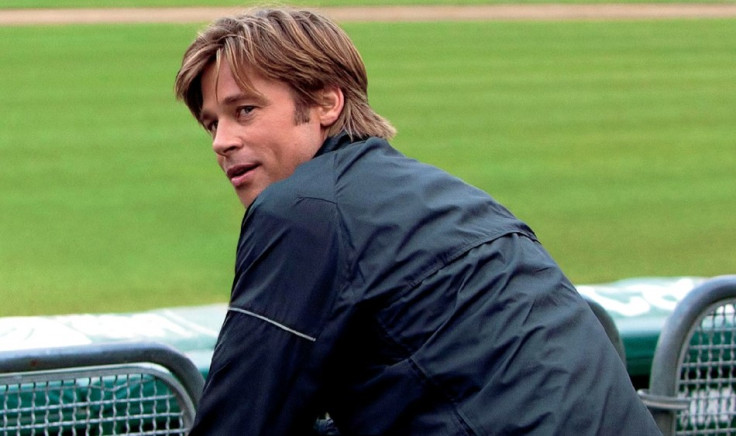 Directed by Foxcatcher filmmaker Bennett Miller and starring Jonah Hill, House Of Cards star Robin Wright and Brad Pitt, biographical sport drama Moneyball tells the story of real-life baseball team manager Billy Beane. It follows his battle to assemble the Oakland A's on a very small budget by using computer-generated data analysis to scout a group of talented players.
Considering the film is based on the book Moneyball: The Art Of Winning An Unfair Game by Michael Lewis, who also wrote the source material behind Adam McKay's The Big Short, and with a screenplay by Oscar-winning screenwriters Steven Zaillian (The Girl With The Dragon Tattoo) and Aaron Sorkin (Steve Jobs), be sure to expect a serious tone from this one. Understated in style, it's very dialogue-heavy, focussing on telling the story through its characters' interactions rather than thrilling scenes of baseball.
Watch this if you enjoyed: The Blind Side, The Social Network, Invictus, Remember The Titans, Trouble With The Curve, The Fighter, The Big Short and The Tree Of Life.
Available on Netflix UK.
Scandal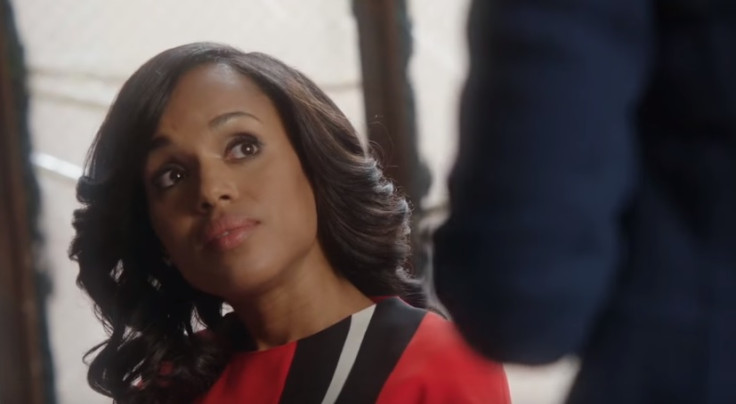 Written by Grey's Anatomy creator Shonda Rhimes, Scandal follows Olivia Pope (Kerry Washington), a hard-to-please crisis manager who specialises in politics-related cases. Having made her name helping current president Fitz Grant (Tony Goldwyn) reach the White House, a risqué romantic entanglement leads her to start her own firm Pope & Associates that aims to help people whom Pope thinks truly deserve her expertise, and the dynamics between Pope and her colleagues are great entertainment to watch.
Scandal starts out a little cheesier than Rhimes' debut show and, what with a number of slick political dramas gracing our Netflix home pages lately (House Of Cards and Homeland), it initially appears much more over-the-top and predictable than most. But as the story progresses, its appeal becomes more and more evident as it really settles into its characters and plots.
While it may take a handful of episodes to really engage you, it's worth sticking with. As its interesting characters start to flesh out and their pasts begin to become known, it makes for a very thrilling show that'll have you binge-watching for hours.
Watch this if you enjoyed: Grey's Anatomy, The Good Wife, Private Practice, How To Get Away With Murder, The West Wing, House Of Cards, The Blacklist and Madam Secretary.
Available on Netflix US.
Lost Girl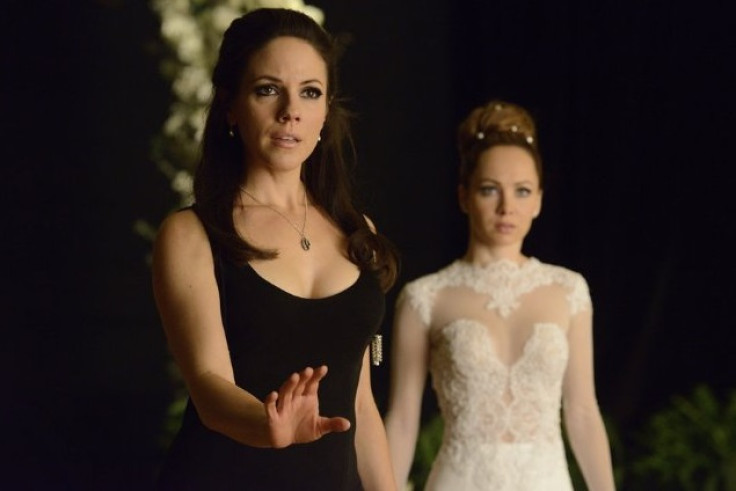 Almost like Buffy The Vampire Slayer for the 2010s, sci-fi show Lost Girl makes sure to nods to those well-loved Nineties fantasy shows that we just don't get any more, while also being interesting with fresh new stories of its own.
Considering it might be one you haven't ever heard of, it centres around Bo, a succubus who feeds on other people's energy. How does she "feed" on this energy you might wonder? Let's just say by connecting with them intimately... But Bo isn't the only fae (demon-like creature) knocking about in her new neighbourhood and she soon finds herself becoming the saviour of all the ones close to her, on multiple occasions. In the meantime too, she attempts to discover more about who she is and whose side she really wants to be on.
It has heart and it's funny but it also delivers some incredibly intriguing story lines that keep you wanting to watch more and more. The characters are so ridiculously likeable that even the baddies aren't really that menacing. This gives Lost Girl an innocent quality that really draws you in. It's not a cutesy kids show though, by any means. Everyone fancies everyone else and it's hard to keep up with the teasingly engaging love triangles from time to time.
Watch this if you enjoyed: Orphan Black, Grimm, True Blood, Supernatural, Charmed, Buffy The Vampire Slayer, Fringe, V, Haven.
Available on Netflix US.
How To Train Your Dragon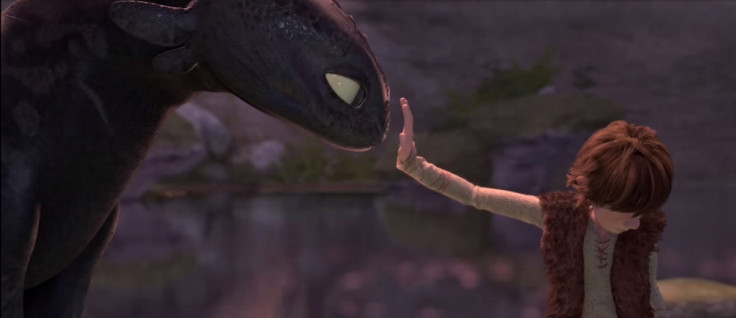 While Disney may be known for turning out stunning animation upon stunning animation, every so often DreamWorks Pictures releases a gem that elevates its status above rival studios. And 2010's How To Train Your Dragon is one of those movies.
Filled with so much heart and beautiful visuals, it adapts the story first told in Cressida Cowell's children's book of the same name, telling the tale of Norse teenager Hiccup who struggles to fit in with his friends and Viking chief thanks to his progressive ways of thinking. One fateful day, Hiccup stumbles across a rare Night Fury dragon but can't bring himself to kill it, like his father, who hates dragons, would do.
The pair soon become unlikely friends, forced to prove to Hiccup's people that they have misjudged the species, finding that they must fight the destructive ignorance plaguing their worlds. Jay Baruchel, Kristen Wiig, Jonah Hill, Christopher Mintz-Plasse and Gerard Butler all lend their voices to various characters in the movie. What's not to like?
Watch this if you enjoyed: Finding Nemo, Up, Shrek, Despicable Me, The Croods, Monsters Inc, Megamind, Kung Fu Panda, Over The Hedge and Rise Of The Guardians.
Available on Netflix UK.