The Hobbit - The Battle Of The Five Armies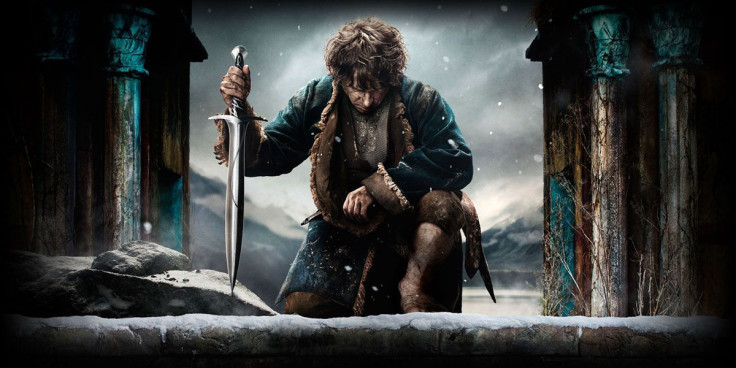 The last in The Hobbit trilogy, The Battle Of The Five Armies, is the epic final battle everyone had been waiting for after watching previous films An Unexpected Journey and The Desolation Of Smaug. Bilbo Baggins and his group of allied dwarves are forced to engage in a war against multiple opponents including the Elves, the Orcs and the Men in an attempt to protect the Lonely Mountain and its gold from falling into the wrong hands.
But as the imminent battles descend, Bilbo finds himself having to come to Thorin, leader of the dwarves, aid as he appears to turn mad with his obsession of keeping his ancestor's mountain and riches. A blind-sighted, all-encompassing madness that might end up killing them all.
Typical stars we're used to seeing in the franchise also feature here. including Sir Ian McKellen, Richard Armitage, Luke Evans, Evangeline Lilly and the voice of Benedict Cumberbatch. It also stars Cate Blanchett, Lee Pace, Orlando Bloom and, of course, Martin Freeman.
As everyone was desperately waiting for the action that this one promised lovers of the series, it had a lot to live up to in terms of excitement – and it certainly delivers. The film plays out much like one big war scene but it never becomes tiresome due to the intricacies of all the different "armies" and their alternative fighting methods. The orcs are violent and brutish whereas the elves are cunning and elegant, and it makes for a very well-choreographed and fantastical two-and-a-half hours.
Watch this if you enjoyed: Lord Of The Rings, Game Of Thrones, Jack And The Giant Slayer, Pirates Of The Caribbean, Avatar, The Hunger Games.
Available on Netflix UK.
Life Partners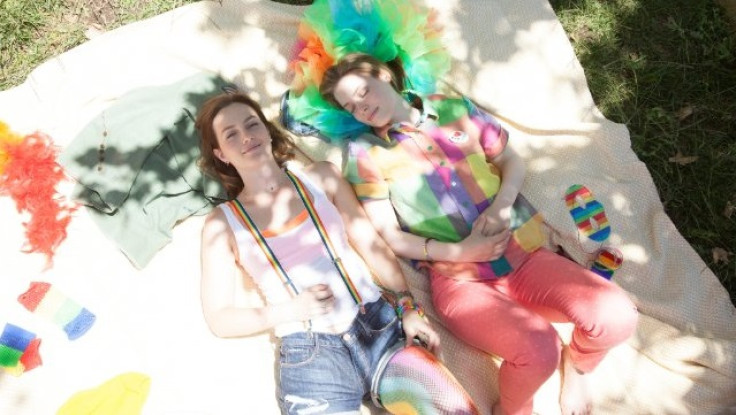 We all know that sense of doom when your best friend tells you they've got a new other half. The romantic kind. You're pleased for them because we all want our friends to be happy, but particularly if you're very close to said friend, in those few brief moments, it's almost impossible not to think about how your own life will be affected, regardless of how beaming their smile is while talking about their beau.
Susanna Fogel's depiction of this stage in this particular friendship between straight girl Paige (Gillian Jacobs) and lesbian Sasha (Leighton Meester) is not only right on the money in its honesty but is brilliantly comical in showing you the best, and sometimes worst, aspects of a friendship.
Despite relationships being the focus, Life Partners makes you think just as much about "life" as it does about "partners". Paige is established in her career as a lawyer whereas Sasha is struggling to figure out where she wants to go in life while keeping up a dead-end job. It's a film that would probably resonate best among a twentysomething audience, a little lost in life and feeling as if they haven't quite got it all together yet.
Their friendship is completely believable and one that nearly every girl will relate to. It's touching without being gushy and gets the balance right between bonding, blubbering and banter. The friends tease each other constantly, tell each other exactly how it is and bicker frequently, but you always know they have each other's interests at heart by the sweetness and understanding they display towards each other.
Watch this if you enjoyed: The Oranges, Whip It, The Way Way Back, Little Miss Sunshine, Safety Not Guaranteed, Dan In Real Life, Drinking Buddies.
Available on Netflix US.
Our Idiot Brother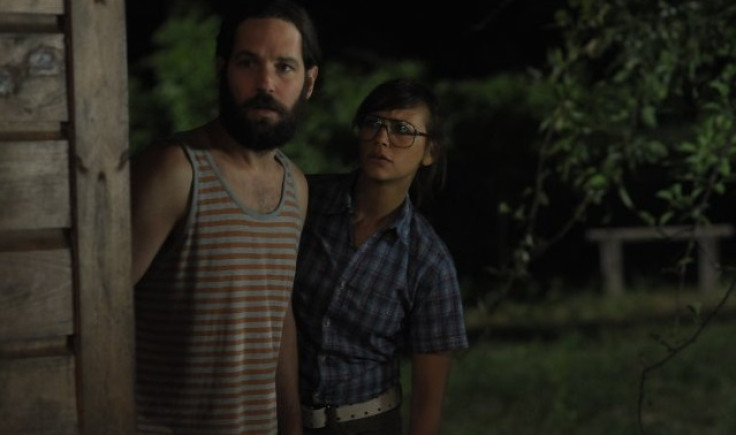 When Ned gets released from jail prematurely, after being caught attempting to sell marijuana to a police officer, he has no choice but to rely on his family to help him get back on his feet, after his girlfriend breaks up with him, kicks him out and worst of all keeps their joint dog, Willie Nelson. But his sister's aren't too pleased about having their bum of a brother barging in to their grown-up lives.
For a film that has remained under the radar, Our Idiot Brother has an exceptionally impressive cast, including Elizabeth Banks, Zooey Deschanel, Steve Coogan, Emily Mortimer, Rashida Jones, Hugh Dancy and Paul Rudd as Ned. They all do a fantastic job of bringing their characters to life and making the audience empathise with each of them even though individually, they don't get much screen time considering there's so many of them. Paul Rudd, especially, makes Ned so loveable that you understand why his sisters can't help but come to their brother's aid even when he's, albeit unintentionally, completely messing up their lives.
It's a heart-warming story that teeters on the line of comedy and drama so well, it's one that you really shouldn't miss. It makes you think about the importance of family and relationships while also making you contemplate growing up, life and that sometimes you have to take responsibilities for your own actions rather than lean on every one else.
Watch this if you enjoyed: Sunshine Cleaning, Robot & Frank, Silver Linings Playbook, I Love You Man, Forgetting Sarah Marshall.
Available on Netflix US.
How To Train Your Dragon 2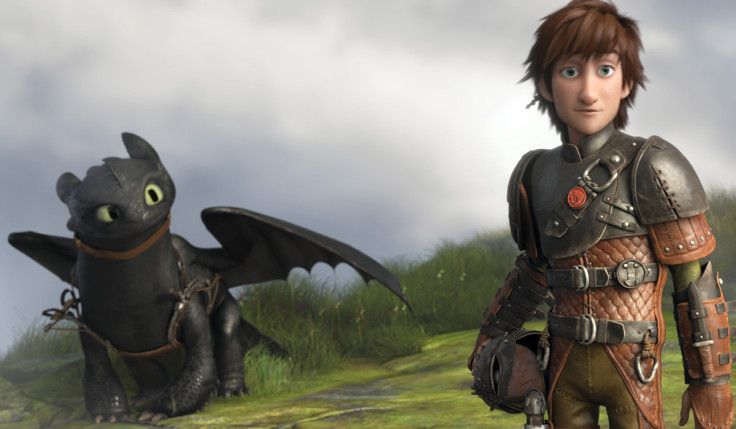 Following on from the first instalment, Hiccup is all grown up and fills his days exploring different lands around Berk with his "bud" Toothless. All he cares about is dragons, finding new ones to marvel at and discovering new lands and learning about the world around him. But when his father Stoick unexpectedly asks him to succeed him as Berk's chief, Hiccup stars to question his ability to lead and whether he actually wants to follow in his father's footsteps.
His lack of confidence is put to the ultimate test when he finds himself having to stand against a new enemy, hell bent on ruling dragons everywhere and overthrowing anyone that gets in his way. As Stoick wants to prepare for war, Hiccup takes charge and urges the people of Berk to fight with words, not violence, and takes matters into in his own hands when they go up against their rival, powerful dragon master, Drago. But Drago doesn't have much interested in chatting.
With the help of his friends, Valka and Toothless, Hiccup soon realises you don't have to be the biggest, strongest or loudest to be a great leader, you just have to have heart, a bit of a brain and a great team to stand beside you. Having a plasma-blasting Night Fury as a best friend doesn't hurt either.
Even though misunderstood Hiccup's relationship with his father (and the rest of his family) is a real tearjerker, it's Hiccup and Toothless's bond that will really leave you with the biggest lump in your throat. The unlikely best friends could teach us a thing or two about understanding, loyalty and trust.
Watch this if you enjoyed: Big Hero 6, The Croods, Megamind, Inside Out, Brave, Tangled, Shrek, Despicable Me, Kung Fu Panda.
Available on Netflix US.
Fringe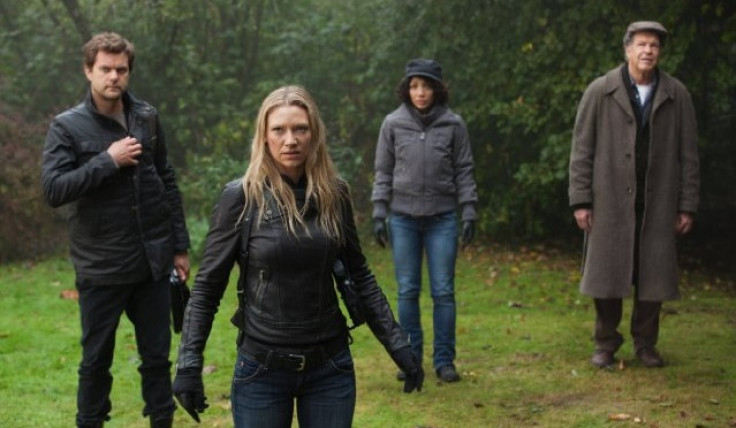 Fringe centres around FBI agent Olivia Dunham, who finds herself involved with a formerly institutionalised (somewhat mad) scientist – who had been performing experiments of fringe science before he was committed – and his conman son to try and get to the bottom of a series of unexplained phenomena.
All with a crime-like or threatened and murderous angle, these events appear to Dunham and her team as part of a pattern and seem to be connected to global conglomerate company, Massive Dynamic, so the group become hell bent on finding out what, or potentially who, is causing them.
Created by sci-fi extraordinaire JJ Abrams (Lost, Alias, Star Trek), the programme is very much rooted in that genre with many episodes focusing on subjects such time travel and shape-shifting and the show is certainly not afraid to take any risks. While it follows a lineal timeline for the most part, Fringe features episodes that are set in the past, the future, in dream sequences, in an alternative universe... one was even a cartoon.
The series' alternative universe actually plays a significant role within the whole role, becoming more and more predominant as the series goes on and as Dunham and her friends get closer to uncovering some crazy truths. It's this vehicle that means Fringe never loses momentum, so aware of where it is going to end up unlike many sci-fi shows of the past 10 years.
Watch this if you enjoyed: Lost, Heroes, 24, Buffy The Vampire Slayer, Orphan Black, Grimm, Bones, The X Files, Supernatural, Doctor Who.
Available on Netflix UK and US.