Ridley Scott insists Prometheus 2 be made before Neill Blomkamp film Alien 5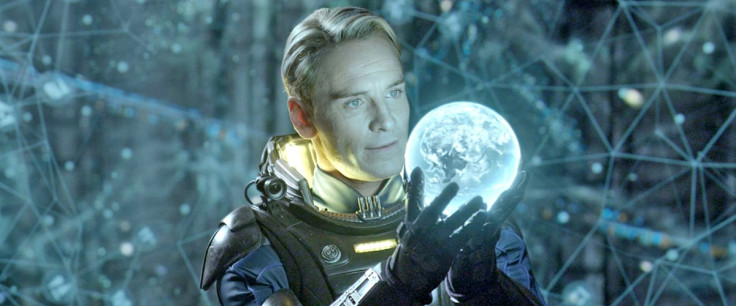 Sci-fi fans were almost starting to believe Neill Blomkamp's Alien 5 was being swept under the carpet after having heard nothing about the project's development for months. And earlier in August, the speculation was fuelled even further when Aliens star Michael Biehn confessed at Sheffield Film and Comic Con that he had not been offered the part nor read any kind of script.
However, an insider from 20<sup>th Century Fox has since confirmed the project is definitely going ahead but its production may be being held up as director Ridley Scott wants to release a sequel to his 2012 film Prometheus beforehand. While Alien 5 is being directed by Blomkamp, Scott famously helmed the 1979 original and is acting on this one as producer.
"Alien 5 is still very much in the works," the source told Bloody Disgusting. "As Fox remains hot on the idea. Blomkamp continues to work on the script (only an outline existed previously) and refine the tale he is telling. Ridley Scott is still producing but has insisted on Prometheus 2 being made first."
Not only does Fox have to juggle Scott's demands that the sequel to Prometheus come become the next instalment of Alien, but it also has to make sure that actress Sigourney Weaver will be able to film the fifth movie when it is finally appropriate to do so. As well as being signed on to Blomkamp's project to reprise her role as iconic character Ellen Ripley, Weaver is also set to feature in James Cameron's Avatar follow-up within the next few years and with both pictures set for a 2017 release, scheduling issues might become a problem.
Scott has previously said Prometheus 2 is set to start filming in January 2016, aiming to hit cinemas sometime in 2017, so it looks like Alien 5 might be pushed back a year to accommodate all of the obstacles. Prometheus 2 will see Noomi Rapace and Michael Fassbender return to their roles as Dr Elizabeth Shaw and android David respectively.
Scott's most recent picture The Martian, starring Matt Damon, Jessica Chastain, Chiwetel Ejiofor and Kristen Wiig, also takes place in space as it centres around astronaut Mark Watney and his attempts to survive, and get back to Earth, after he is marooned on Mars when his crew leave him behind.
© Copyright IBTimes 2023. All rights reserved.