Lawyers' lives being made easier thanks to Stampery and the Bitcoin blockchain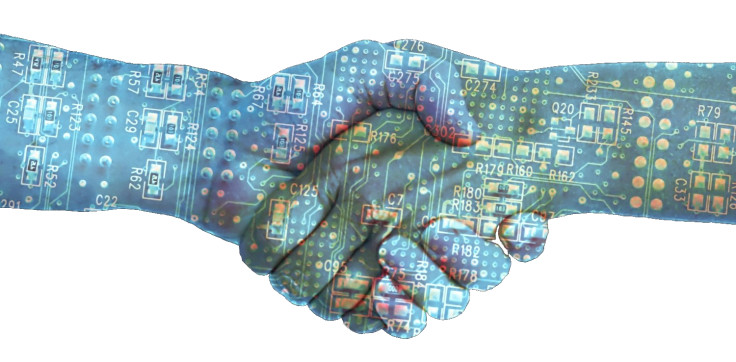 Blockchain notarisation provider Stampery says one of its main user groups are lawyers dealing in sensitive documents. Stampery, released to the public barely a month ago, uses the Bitcoin blockchain to generate an immutable record of existence, integrity and ownership for any set of data - files, documents, pictures and emails.
Daniele Levi, CEO of Stampery, told IBTimes UK that there were three types of users emerging – lawyers looking to certify documents, creatives using it to establish rights ownership and businesses generating prior art of their intellectual property.
Levi said: "We were speaking to one Spanish lawyer who said this makes his life very easy. He receives a lot of documents, he does a lot of due diligence. He would receive documents on a CD which he would take to a Spanish notary to prove this was the set of documents he received on this specific day.
"Now he just makes a zip of the documents as soon as he receives them and he drag and drops this zip to Stampery, and he has irrefutable proof this was the set of documents he received on a specific day. He can sleep well at night because he doesn't care any more about the document being stored on the cloud. He has irrefutable proof that he can show to anybody that this was the document he received on a given day."
Magic Circle
IBTimes UK asked if there were any big "magic circle" law firms using Stampery. Levi said: "We don't have any very big law firms using it but we are going for them. We think they are going to be especially important for us.
"Next month we are rolling out an email flagging system so users will not only have proof that they sent an email, but they will have proof on the blockchain that the email was opened by the recipient.
Also, if there is any specific content on the email that the sender wants the recipient to agree about, we will have a button and the recipient will be able to just click on 'agree'. Then there will be a decentralised group of agreements stored on the blockchain, related to the content of that email."
Stampery is based in San Francisco, and the tech team is located in Madrid. The company launched its beta in May 2015, and then released the product to the public on 22 September at Techcrunch Disrupt SF Battlefield in San Francisco. This year the company closed seed round funding from Draper Associates with Boost VC, Blockchain Capital and Di-Ann Eisnor participating as an angel investor.
Since launching Stampery has accrued about 1000 users, which is growing at a rapid clip. The service is free to users who notarise less than 10 items per month and thereafter is priced at $9.90 up to 1000 items per month.
"We believe that individual users wanting to notarise their will, for example, can have this service for free. For power users and enterprise users who want to notarise all their transactions, emails, other kinds of integration with our API - then it's like a case by case scenario, depending on how many data certifications they want to engage per month. I like to say that we are building a new market from scratch."
OP_RETURN
Stampery uses the Bitcoin blockchain to do notarising, creating a hash of documents and then the OP_RETURN field within Bitcoin script to link data to the blockchain.
"The blockchain is just a database. It's a distributed database and in this database you have a specific field which is called OP_Return, that you can use to embed arbitrary data. So we leverage OP Return to embed these hashes on the blockchain," said Levi.
"We have a very strong way to ensure that our users are who they say they are. Users can link their government ID to the blockchain by taking a picture of their ID then all the details in this ID are checked in online and offline databases to make sure that the ID was not tampered with, that it's legitimate.
"If this process is successful then we take a picture of the user and there is facial match to make sure the person uploading the ID is the person in front of the computer, just in case someone stole your ID and then used it to notarise stuff on Stampery.
"If all these processes was successful we generate a cryptographic signature linked to these details and we embed this signature on the blockchain. We have a system in place that makes it impossible - even for us - to notarise documents on behalf of our users, because it's linked to the blockchain, so only the user is able to notarise documents on his name."
The OP_RETURN function which is used to attach data to the blockchain has been a point of contention among Bitcoin's core developers due to concerns about clogging up the blockchain with too much data. As such, OP_RETURN has been reduced from 80 bytes to 40 bytes.
Levi said: "I think that the blockchain needs to be decentralised so I agree that we should be conservative with the amount of data we embed on it. That's why we have a scalability solution and we don't embed every single notarisation on the blockchain.
Bundled documents
Levi explained that Stampery uses a process it refers to as "bundling" of documents, and then uses the blockchain as a settlement layer and basically synchronises with it every 10 minutes. In this way it maintains all the decentralised properties of the blockchain, without storing things on distributed hash tables or such like.
"I cannot give you a lot of details right now on the specific technology because we are considering if that intellectual property should be protected or not. We don't store this information in sidechains or in federated chains, we distribute it directly to the user, because after every notarisation a certificate is generated and in this certificate, which the user should download, you have all the information needed for anyone to independently verify.
"Of course we are following very closely sidechains. As soon as sidechains are 100% ready they can add a lot of value to our product. It's something we are definitely looking into. Blockchain technology that makes it possible for a decentralised currency to exist also makes it possible to have data notarisation in a trustless way.
"Right now when you want to certify something you need to place trust in someone who has like a given power from the state or from another local authority. This is not necessary anymore with distributed ledger technology. You can have 100% truth with 100% trust"
Adam Draper, founder and CEO of Boost VC, said in an email: "Estonia is recognising blockchain notarisation in their country. Soon other countries will follow. Stampery is in a perfect position to lend a hand when necessary. They have a great product, and will be a dominant player in the notarisation space."
© Copyright IBTimes 2023. All rights reserved.