Ethereum-based Slock.it reveals first ever lock opened with money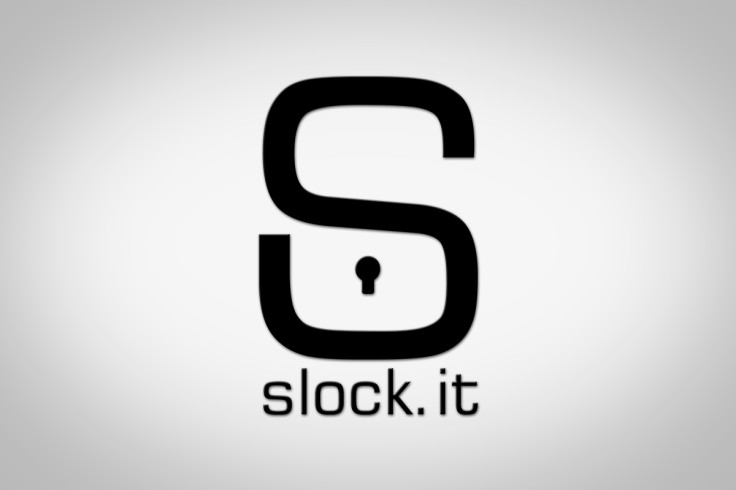 The Internet of Things company Slock.it is about to unveil something revolutionary – the first autonomous lock you can open with money. The digital locking system designed by the German startup can be controlled by a smart contract on the blockchain, using Ethereum.
This technology - to be officially unveiled at the Ethereum annual Devcon conference in London (10-13 November) - will further decentralise the Sharing Economy, empowering anyone to easily rent, share or sell anything that can be locked. This means disrupting the disrupters, including companies like Airbnb and a host of other sharing economy companies acting as intermediaries based around some form of physical access.
Christoph Jentzsch, founder of Slock.it, said the technology has an vast array of uses. As well as houses and apartments, it can be applied to cars, bikes, padlocks, or even having a locker to store anything you might want to sell - the list goes on.
Jentzsch told IBTimes UK: "Slock is working together with smart lock manufacturers wanting to implement our technology stack into their products. Airbnb-style apps are of course an obvious use case - but ironically, with a slock you wouldn't have to use Airbnb, therefore it's very disruptive and revolutionary in the sense that for the first time, you can open a lock by paying money to it directly, as an autonomous entity."
He said at the moment the technology is just being put on the table. Current smart locks available on the market can only be shared among friends and trusted people, but Slock allows locks to be shared with strangers.
"I received emails from a lot of companies ranging from bike rentals, to companies renting out apartments or offering short term rentals for single rooms, seeking to use this as their locking system and payment system, all in one.
"The rental use case is straightforward. The owner of the lock only has to decide on two numbers - the deposit and the rental cost. The user of the lock scans it and sees what he has to pay in terms of deposit. When the deposit is received by the lock, control is granted.
"The user can then open and close the lock as often as he wants to. When he no longer needs the lock, he gets back his deposit minus the cost of rental, which is transferred to the owner of the lock.
"The lock runs an Ethereum client to check what's happening on the blockchain and determines who is the current authorized user. The user can then sign transactions to open and close this lock using a smartphone.
"The smart contract itself is very simple, anyone can read it and understand it immediately. We've put some effort in optimizing it for readability. The open and close lock functions, which are the most used, are only 10 or 20 lines of code . It's a really simple example of a smart contract, and a very powerful one."
The company has also built a power outlet. This allows users to switch power on and off down to the level of their home sockets, based on an Ethereum transaction. For example, a user could allow people to charge their cars in front of his or her house and then charge for the power.
The technology will be announced at Devcon next week, and Jentzsch said the plan was to start selling the first reference products by mid 2016.
"... But it's too early to give actual dates. We are also looking to raise money and how we will do this will also be revealed at Devcon," said Jentzsch.
© Copyright IBTimes 2023. All rights reserved.