Top Gear fans will be driven insane when they see the new trailer, showcasing the BBC's brand new team with Chris Evans and Matt LeBlanc. The one-minute clip features both hosts taking part in action-packed stunts – the majority of which have previously made headlines, including Evans vomiting by the side of the track after a tumultuous spin in an Audi R8 V10 with co-star Sabine Schmitz.
The scintillating 60-second trailer gives viewers a glimpse into Evans' much-anticipated debut on the hit series, including footage shot in the UK, US, France, Morocco and the UAE. along with an eye-popping array of ostentatious cars including the Aston Martin Vulcan, Ferrari F12 TDF and Ariel Nomad – with Jeremy Clarkson, Richard Hammond and James May (who have a new show at Amazon) seemingly long forgotten. Evans recently joked about the three hosts, calling them 'Zippy, George and Bungle', to which May replied: "That's quite good actually."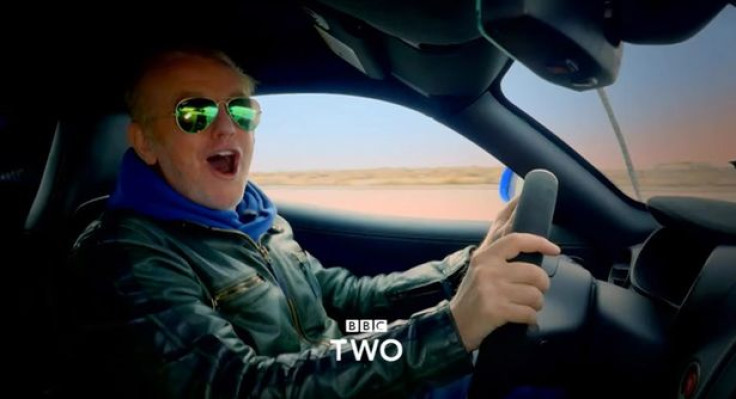 Top Gear fanatics could be sent into overdrive as the clip not only shows Evans throwing up and hearing Schmit yell "get out, get out" before he does the deed, but asking him "why is it red?" For those of you who might be worried, it's just because he'd eaten too many strawberries beforehand. Phew.
LeBlanc is also seen hitching a lift down the M6 after his Reliant Rialto breaks down, but looks relatively at home in his new role – a bit like a kid in a candy shop – and The Stig makes a welcomed return. It wouldn't be the same without him! Fans can look forward to seeing a Zenos E10 driving round the Top Gear track and a Dodge Viper ACR with a machine gun mounted on the roof at a US Navy airbase in Nevada, so not things you see every day.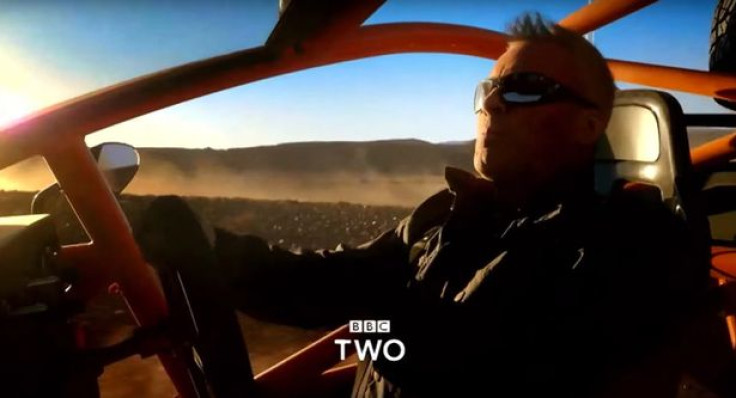 The former Friends star, 48, recently came under fire for filming a car stunt right next to the London's Cenotaph on Sunday 13 March. The footage, from London Pictures News (watch beneath), shows LeBlanc perform wheel spins in a car called the Hoonicorn alongside racing driver Ken Block just yards from the memorial for the fallen of World War I in Whitehall, central London.
Top Gear season 23 will premiere in the UK on the 8 May and come to BBC America later that month.