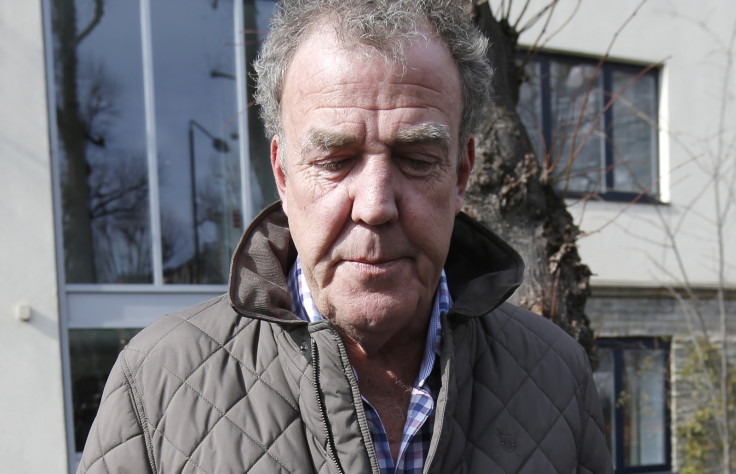 Jeremy Clarkson has accused the BBC of failing to support him after the death of his mother and spoken out about his turbulent relationship with executives at the corporation. The former Top Gear presenter's contract to present the motoring show was not renewed after he punched a producer.
Clarkson said the BBC would not leave him alone after his mother Shirley passed away because they were investigating him for alleged racism, for potentially using the word "slope" as a racial insult in an episode of Top Gear.
"I said: 'My mother's just died. Please leave me alone'," the presenter told The Times magazine. "But they wouldn't. And it was bad… In one year, I lost my mother, my house, my job."
Singling out the BBC's former director of TV, Danny Cohen, Clarkson said the pair "were, and I suspect will remain forever, very far apart on every single thing".
Clash of opinions
"Normally, you could find some common ground with somebody," said Clarkson. "But I think Danny and I could probably only get on perfectly well so long as we absolutely never had to think about each other for the rest of the time."
He added: "I don't mind anyone having an opinion that's different to mine, just so long as they don't mind my opinion either. So long as it doesn't impinge on what I want to do."
Cohen, who has since left the BBC, launched an investigation into the culture of the popular motoring programme after claims of racism in 2014, although it would ultimately conclude that Clarkson was not racist.
A source close to Cohen told The Times: "Danny has no interest in responding to inaccurate claims, but remains proud to have taken action against a man who saw fit to punch a colleague."
The pair also clashed over Clarkson's decision to name his black West Highland terrier "Didier Dogba", the presenter who is now working on a show for Amazon Prime, said.
The 55-year-old was dropped from Top Gear after he punched producer Oisin Tymon, over the failure to be served a steak at the end of a day filming the show in Yorkshire.
Punched over a steak
A BBC investigation led by Ken MacQuarrie, the corporation's Scotland boss, found that Clarkson had subjected the 36-year-old Irishman to a 30-second physical attack after a sustained verbal tirade.
He concluded that Tymon was "subject to an unprovoked physical and verbal attack" by Clarkson, during which he was "struck, resulting in swelling and bleeding to his lip".
A racial discrimination and injury claim launched against the presenter and the BBC was settled in February. It was understood to be in excess of £100,000 ($140,000), an amount to which both Clarkson and the BBC contributed.
"I would like to say sorry, once again, to Oisin Tymon for the incident and its regrettable aftermath," Clarkson said after the settlement."I want to reiterate that none of this was in any way his fault."
He added: "I would also like to make it clear that the abuse he has suffered since the incident is unwarranted and I am sorry too that he has had to go through that."