George Osborne in Twitter 'spat' with Chris Evans as Top Gear host apologises for Cenotaph scenes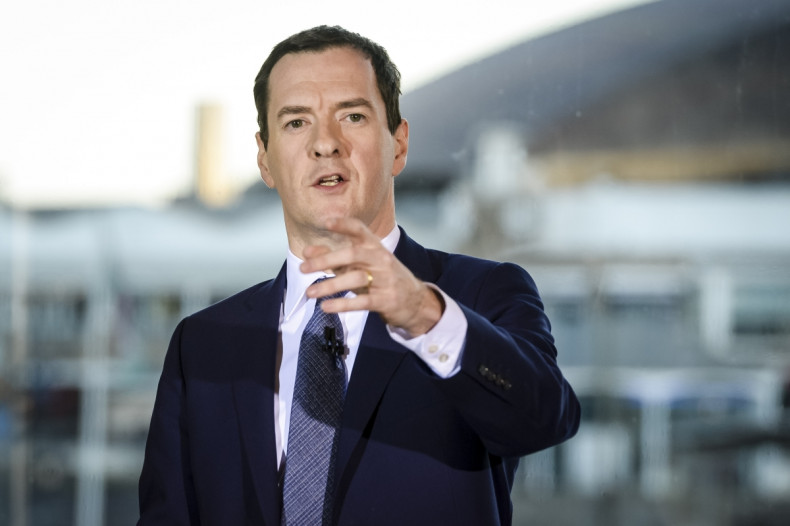 He's been slowly working away at his Budget plans concerning a fresh round of cuts against fears of the global economic slowdown, expected to be unveiled on Wednesday (16 March), but George Osborne was driven wild by a noisy Top Gear crew. The chancellor turned to social media to unleash his frustrations at Chris Evans and co for disrupting his work in Whitehall, demanding they "keep it down, please."
Reminding his 164k Twitter followers that he does in fact have a sense of humour despite his serious façade, Osborne dabbled in some online banter with BBC host Evans. He wrote, "Trying to write my Budget,despite noisy episode of @BBC_TopGear being filmed outside on Horseguards Parade. Keep it down please @achrisevans." Evans got told, in what we can only hope is a joke.
The Tweet appeared to backfire as Osborne's followers came up with some pretty cynical responses…
Osborne spoke seriously of the cuts to government spending equating to 50p in every £100 by 2020 during The Andrew Marr Show on the same day, insisting that this was "not a huge amount in the scheme of things."
He enforced the idea that the government must "act now so we don't pay later" in an apparent move to mentally prepare the British public for a bleak budget on Wednesday. Speaking on Marr's show, Osborne braced viewers that the world was a more uncertain place than at "any time since the financial crisis."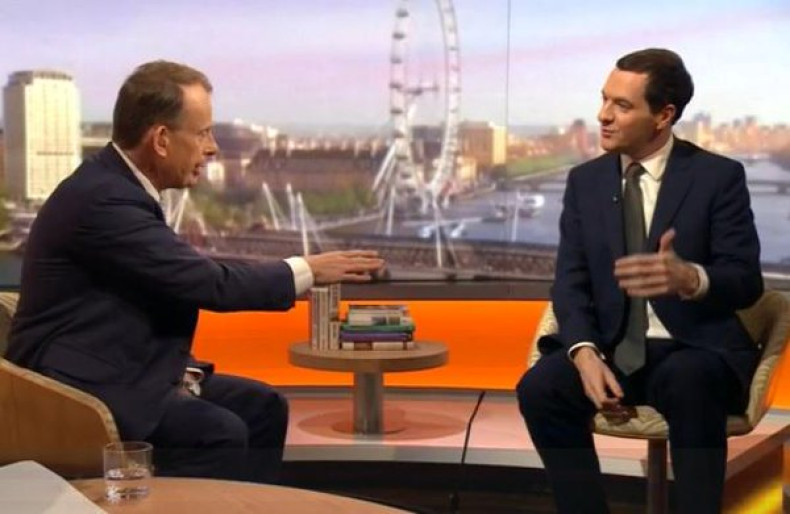 "That's why I need to find additional savings equivalent to 50p in every £100 the government spends by the end of the decade because we have got to live within our means to stay secure, and that's the way we make Britain fit for the future," he continued.
Elsewhere, Osborne's hilarious Twitter 'spat' emerged as Evans apologised "unreservedly" for snaps showing the Top Gear clan filming around the Cenotaph in London over the weekend. The show was blasted "disrespectful" for appearing to film co-host Matt LeBlanc performing 'donuts' in a racing car near the war memorial.
Presenter of the show Evans issues an apology on his BBC Radio 2 Breakfast Show for what the images seemed to reveal – although he insisted the programme never meant to cause offence. He said: "We were making a Top Gear film, and we are still making the Top Gear film, to do with a car with a brilliant stunt driver called Ken Block."
"Matt LeBlanc is making the film with Ken and we closed some roads down in London on Saturday and Sunday. I believe we're doing the same now and we're doing the same tomorrow. This isn't a shoot I'm particularly involved with but I do obviously know something about it. It doesn't matter what actually happened, it doesn't matter what the circumstances are that could explain this away.
"What is important about this is what these images look like, but they look entirely disrespectful, which of course is not and would not ever be the intention of the Top Gear team or Matt," he continued.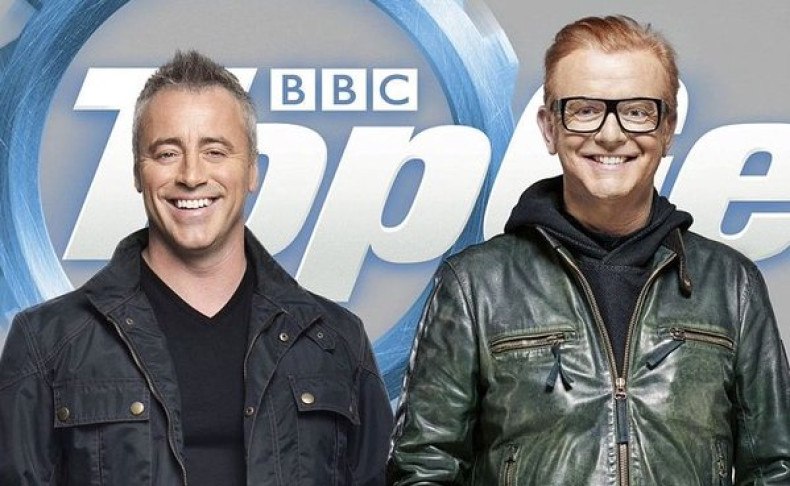 Justifying the photos, Evans went on: "These pictures were taken with a long lens camera but the point is that this does not look good at all. There have been some completely incendiary comments written alongside these pictures and I completely understand all this furore, but the Top Gear team would never, ever do that.
"Retrospectively it was unwise to be anywhere near the Cenotaph with this motorcar. So on behalf of the Top Gear team and Matt, I would like to apologise unreservedly for what these images seem to portray," he added.
Top Gear came under fire when Colonel Richard Kemp – a former Commander of British Forces in Afghanistan – told the Telegraph: "This is a sacred tribute to millions of people who have done far more for their country than Chris Evans and Matt LeBlanc ever will."
Top Gear airs its new series on BBC Two this May 2016.