A leading female jockey has broken her silence after suffering years of sexual harassment by fellow riders.
Gay Kelleway revealed that she was assaulted by "a famous rider, known to millions" who pinned her against the wall in the changing rooms as horse racing officials looked on and told her: "You know you want it."
Recalling her ordeal she told Mirror online: "I'll never forget it, I was getting changed. I was in the changing room at Leicester and a senior jockey walked in and pinned me up against the wall. There were ­stewards around.
"[He said] 'Come on, Gay, come on, you know you want it.' I said, 'No, I don't'. I said, 'I'll scream.' "[He said] 'No one will hear you.' I kneed him in the groin. He left then."
Gay, 53, explained that this encounter was just one shocking incident among countless incidences of sexual harassment suffered by the star within her sport during three decades of her career.
A leading professional female rider three years in a row who won her first race at 17, Gay made history by becoming the first – and still only – woman to ride a winner at Royal Ascot when Sprowston Boy landed the Queen Alexandra Stakes in 1987.
However, her early success made her a target for misogeny and sexist mockery by her male counterparts
"They used to take the mickey a lot. Every time I beat a [male] jockey, especially a top one, the response was the same: 'Ah, you got beaten by a girl.' It was unheard of, and they didn't like it."
As she sought to forge a place for herself in a male dominated field she was increasingly victimised and even suffered physical abuse suffering a sexually motivated assault by a "senior jockey" yards from officials from the Jockey Club.
In a separate incident she described how she was faced with unwanted sexual advances while being forced to use the shared changing facilities.
"I used to go and use a top jockey's sauna," she explained. "My dad arranged it and I was quite friendly with his girlfriend. I drove over to the house and I was sat in there with my swimming costume on and he walked in, stark naked, trying to shock me. I promptly left."
Travelling to the races also made her a target of unwanted sexual attention as trainers would offer to give her lifts to the track.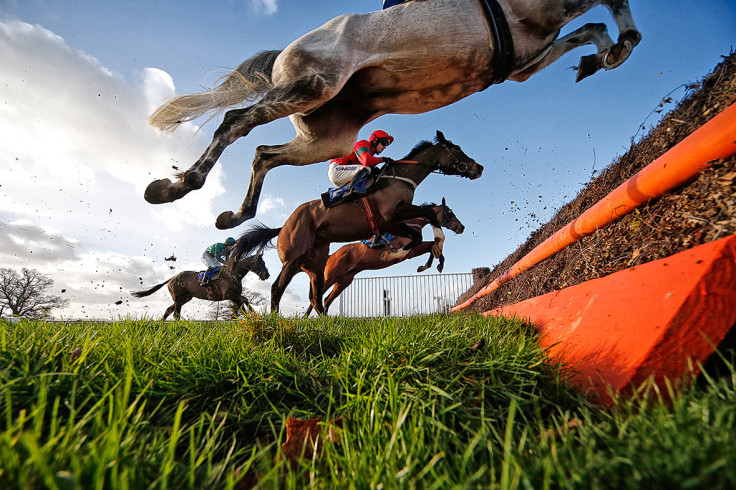 "I used to get lifts in cars," she explained. "There's a trainer now, a top trainer. He was an assistant at the time. I said to my dad, 'I'd rather go with the horse in the horse box.' I knew I'd be safe.
"I was young then. I was a kid. I never said anything because no one believed you. 'You must have provoked them' – that's what you got."
After retiring from riding she took on the role of a trainer in Newmarket in 1991, but the harassment continued.
"I had started training and I was staying in a hotel at Doncaster. I had two trainers knocking on my door, and I had a very respected top trainer calling me. I used to stay at hotels miles away because I got so much harassment."
"I got harassed so much ... It was horrible."
The daughter of top National Hunt jockey Paul Kelleway, Gay described a culture of bullying that is rife within the racing world.
She said that the terrifying ordeals she suffered would be enough to push someone to suicide
"What I went through ... I got harassed so much, people have no idea what sort of a tough time I had. It was horrible.
"I just wished they would leave me alone. All I wanted was to do my job to the best of my ability."
Gay's claims come amid an ongoing Westminster sex scandal and as Hollywood has been rocked by allegations of sexual harassment, paedophilia and rape, with film personalities such as Harvey Weinstein and Oscar-winning actor Kevin Spacey accused of predatory behaviour.
Gay said that she felt compelled to share the truth about experiences where women are rarely afforded the opportunites to rise in the echelons of the racing world. "I haven't been paid to do this interview. I'm saying it because it's true, it's for the good of the sport that it's out in the open."
British Horseracing Authority's Martin Fewell said: "BHA takes these allegations extremely seriously. We are working with all partners in our sport to ensure people are treated with respect.
"We are contacting the trainer concerned to seek further details."