Top Tory MP Crispin Blunt admits to using poppers as Commons debates plan to ban drug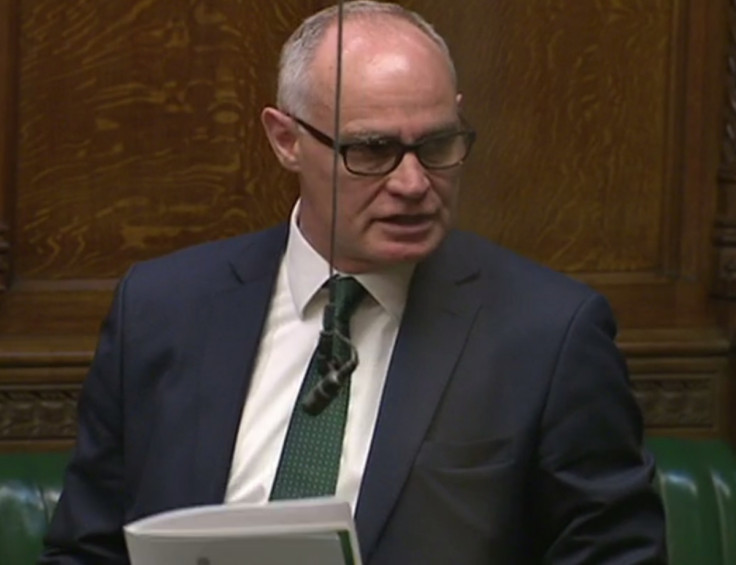 A senior Conservative MP has dramatically admitted to using poppers in a bid to stop the government from banning the drug. Crispin Blunt, who came out as gay in 2010, blasted the proposal as "fantastically stupid" and declared that he had a duty to speak out against the plan in the House of Commons.
"Sometimes when something is proposed that becomes personal to you, and you realise the government is about to do something fantastically stupid, in those circumstances one has a duty to speak," the 55-year-old, uncle of actress Emily Blunt, told MPs. "I use poppers, I out myself as a popper user, and I would be directly affected by this legislation."
The Foreign Affairs Committee chair added that he was "astonished" to see the government's proposal, under the Psychoactive Substances Bill, to make the drug illegal. He claimed many other gay men would also be surprised.
Key effects of using poppers include a short, sharp head-rush-like 'high', enhanced sexual experiences and chemical burns, according to the government's drug advisory website FRANK.
Labour's shadow home secretary Andy Burnham has urged the government to exempt poppers from their new drug legislation. "Labour has a clear position of judging drugs policy according to harm caused. We will always look at the evidence and as there is no evidence of harm," a spokesperson for Burnham said.
"Burnham is clear that this would be a backwards step as it may subject people to increased harm through the emergence of a black market as well as a waste of police time. [A ban] would criminalise a community for no good reason. That's why we'll be urging the Government to think again."
The influential Home Affairs Select Committee has also urged Theresa May to exempt poppers. Labour's Keith Vaz, who chairs the group of MPs, argued: "Britain uses more psychoactive substances than any other country in Europe. Legislating on this issue is the right thing to do, however doing so at speed without any consultation may be counter-productive."
© Copyright IBTimes 2023. All rights reserved.