Topless French Pleasure Party presidential candidate Cindy Lee arrested by 30 riot police
Police mistake Lee and her two aides for feminist activists Femen, who are known for their topless protests.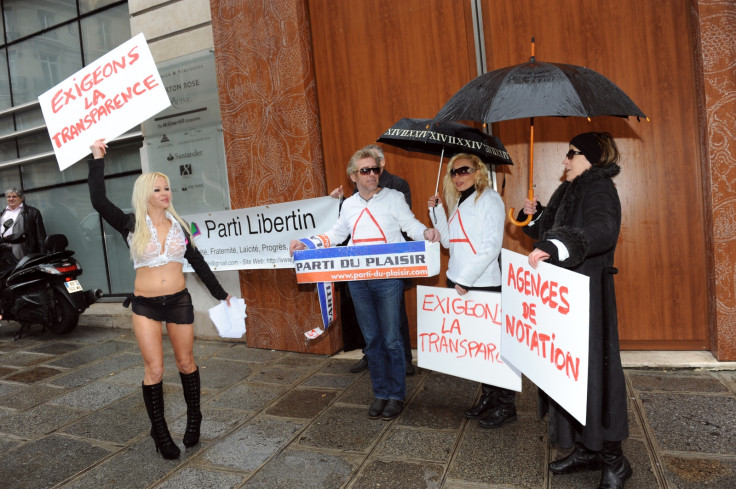 Former stripper and leader of the Pleasure Party, Cindy Lee, was arrested by 30 riot police officers for attempting to enter in the offices of the French parliament on 7 March.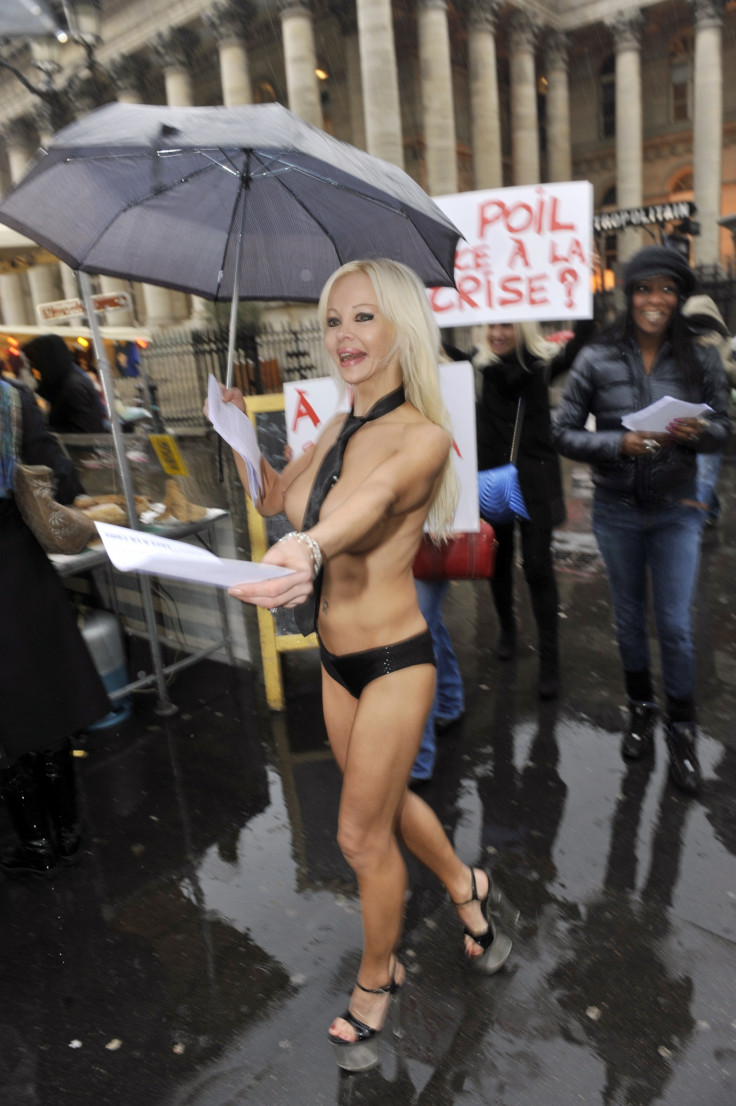 Cindy Lee, leader of the Parti du Plaisir (Pleasure Party) campaigns on 6 December 2011 in Paris to promote his candidacy for the 2012 French presidential elections
Mehdi Fedouach/AFP/Getty Images
The 52-year-old politician was conducting an operation against corruption in French politics under the banner "Let's strip corruption down", justifying her topless attire in the name of transparency, distributing flyers and interacting with other French politicians passing by.
'Operation transparency' lasted around 15 minutes, French channel LCI reported, as the candidate and her two aides was arrested by police officers who mistook them for feminist activists Femen, who are known for their topless protests.
"The Party of Pleasure regrets this arrest because this action was perfectly pacific. Cindy Lee intends to continue her campaign and is always looking for the sponsorship of elected officials to validate her candidacy," the party said in a statement published on its website.
Lee, whose real name is Isabelle Laeng, founded the Pleasure Party in 2001 and is running for president for the fourth time, despite not having yet gathered the necessary 500 signatures to validate her candidacy. She won 224 votes in the 2012 elections, for which she also carried out topless campaigning.
In a presidential campaign marked by controversial investigations into the misuse of funds of two front runners, Francois Fillon and Marine Le Pen, Lee runs on a platform that wants to clear politics of corruption and place the individual at the centre of policy making.
"I think that politics has to be made new by appealing to diversity, calling on people who really care about the problems of all citizens without trying to gain personal benefits from it," Lee writes on the party's website.
"Since I am convinced that the individual must be put back in the centre of political action, that we have much to do to achieve a tolerant, fraternal, united society, without taboo, I intend to continue to fight with the weapons that are mine: my smile and my nerve to serve the cause."
© Copyright IBTimes 2023. All rights reserved.