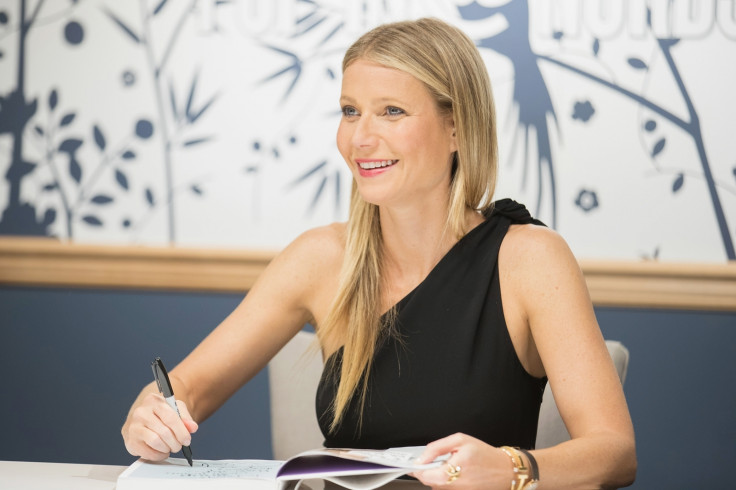 Gwyneth Paltrow stripped topless and showed off her beautiful body in a steamy photoshoot for the inaugural print issue of her Goop magazine. "Earth to Gwyneth," reads the cover line on Goop's first ever print issue.
The cover features the lifestyle site's founder and CEO, Paltrow covered in mud from head to toe and showed off her breasts. The 44-year-old shared the racy photo on her Instagram page.
She captioned the Instagram post saying, "Goop magazine is here. Millions of thanks to the incredible teams @goop and @condenast. On newsstands and also in link." Fans of the Iron Man star are freaking out over her racy photo shoot, with some appreciating her, and others questioning it.
A user commented, "Whaaaaaaaattttt?????!!!!!!???? I don't even buy magazines anymore, but this is happening!" another wrote, "This is so fantastic!! And how amazing does Gwyneth look?!"
"Damn!!!! You look crazy good," wrote another social media user. Some fans are confused about her nipples, and asked, "Where are your nipples? I'm confused." Another person asked, "what happened to her Nipples?"
Instagram users are loving her bold photo shoot, as one user commented, "Perfect cover to an amazing new frontier!!" another urged her to go completely naked for a "stronger stand."
"Cool, but the picture would work much better if she would actually be totally naked. A stronger stand," the comment reads. Another said, "Why do coy - free spirit - pose without the mud and hope you are keeping with the mammograms left boob looks larger than the right."
The fall Goop magazine also features a candid conversation with Paltrow, wherein she opens up about bee venom injected into her C-section scar.
The mother of Apple and Moses 11(whom she shares with ex-Chris Martin) said, "The doctor stings you [with a live bee] like it's an acupuncture needle. I had it done on my cesarean scar... I had some buckling in the scar, and it really evened it out.