Tories mock Labour over links with former Greek finance minister Yanis Varoufakis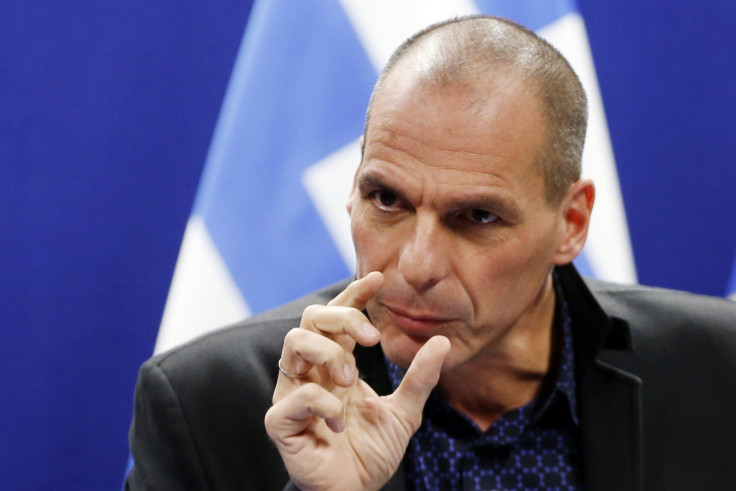 The Conservatives launched a scathing attack against Labour and Jeremy Corbyn after it emerged that former Greek finance minister Yanis Varoufakis is advising the party. Top Tory Greg Hands claimed the relationship told "you all you need to know" about Labour's economic strategy.
"Corbyn says he can learn from Varoufakis's 'experience in Europe' but that experience was one of deep recession, capital flight, banks being forced to close for days on end and a government that struggled to pay public sector workers their wages and pensions," the chief secretary to the Treasury declared.
The comments come after the Labour leader revealed Varoufakis, who found fame when his anti-austerity Syriza Party took on EU grandees, had met with shadow chancellor John McDonnell and would be advising the fellow left-winger in "some capacity".
"Varoufakis is interesting, because he has obviously been through all the negotiations [with ECB, European Commission and the International Monetary Fund]," Corbyn told The Islington Tribune.
"I think the way Greece has been treated is terrible and we should reach out to them. I realise we're not in the Eurozone but it's a question of understanding how we challenge the notion that you can cut your way to prosperity when in reality you have to grow your way to prosperity.
"So all of our emphasis and work and campaigning is about an expanding economy and investing in an expanding economy."
'New Economics' lecture tour
The revelation came after Labour announced that Channel 4's Paul Mason would be speaking at one of McDonnell's 'New Economics' lectures. The broadcaster will address a Manchester audience on 20 April, with a lecture on 'Economic policy amid global slowdown – a view from the North'.
IBTimes UK attended the first 'New Economics' lecture in London on 26 January. The event saw speeches from McDonnell and the University of Sussex's Mariana Mazzucato, while Corbyn also made a surprise appearance at the lecture.
When asked by IBTimes UK if he thought the series of debates would make his party more trusted on the economy, the Labour leader said: "Yes, because these are ordinary people, some are economists, some are people working in different sectors -- there are all ordinary people, we have all got ideas. There's a bit of a genius in everybody, we've just got to unlock it."
Labour's official investigation into its defeat at the 2015 general election cited the party's economic credibility as its "biggest single problem".
But Margaret Beckett, who led the review, also claimed former leader Ed Miliband failed to challenge the "myth" that Labour, under ex-Prime Minister Gordon Brown, had caused the 2008 financial crisis.
© Copyright IBTimes 2023. All rights reserved.