In an attempt to shine a light on the difficulties faced by LGBT people in the Middle East on a daily basis, IBTimes UK spoke to four gay people from the region and asked them to tell us their story.

Thanks to Arabs for Tolerance and Equality for providing the interviews...

'I was caught on a 'queen boat' and knew I had to escape'

When I was around 12 years old, I realised the feelings I was having meant that I was gay. I'd had same-sex attractions since I was very young, before the age of 6, but I didn't know what these feelings meant. At around the age of 12 I faced myself for the first time, I mean really faced myself and said I must be gay. I AM gay.
When I realised I think I was in shock more than anything else, and I didn't come out to anyone until I was 17, when I opened up to my mum. She started to cry, and asked me if I was sure, how did I know. She said she had suspected for a while now but did not want to admit it. She said I couldn't continue to live in Egypt; that I need to figure out a way to go somewhere where I would be safe. I didn't tell my dad.
I stayed in Egypt for a while, and tried to explore my sexuality. It was difficult to find gay-friendly material - although thankfully I could smuggle it back from Thailand - where my dad worked. I had my first sexual encounter aged 18, via a blind date, and had a couple of relationships in the next three years - my mum and sister knew I was gay, so I could bring my boyfriend back to my house. I think I went to two or three private parties at people's homes, and there were also gatherings in clubs and bars. Fortunately the authorities never found out about any of them; to make sure they didn't find out, the location was constantly changing.
Eventually, in 2001, the authorities found out about a party on board a 'queen boat' and raided it. There were loads of arrests. I was on the boat and was questioned by undercover cops but I managed to flee. After this, gay men were under threat of being arrested all the time. We lived in constant fear, and I knew it wasn't safe for me any more in Egypt. I'd evaded arrest, but who knows if I would always be that lucky.
I was living in fear. Constant fear and worry that I may be arrested any time. It was horrible. Thus I made the choice to leave, about two months after the raid. It was the best thing I ever did. I had to start a new life from scratch, and it was very difficult.However now life is stable for me. I am out completely. I am able to help other lgbt Arabs in and outside the Arab world. I can be myself without fear or shame. That is priceless.
I'll never live there again, ever. I do go back for visits every few years to visit family but I would be totally ok never visiting Egypt again or any other Arab country for the rest of my life.
Assem, Egypt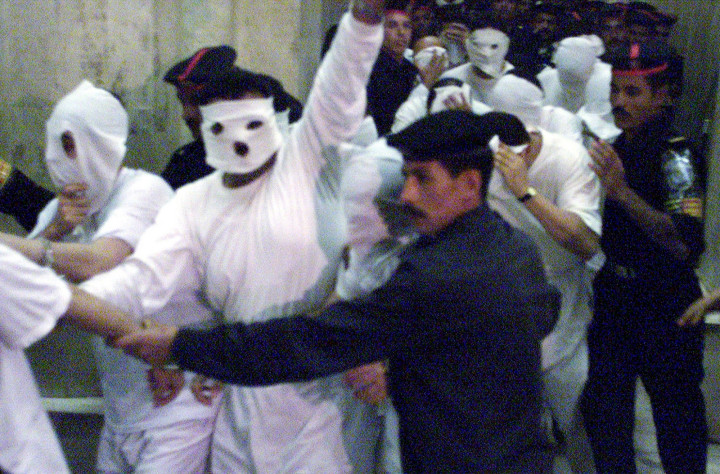 'My dad has accepted my sexuality - but I still can't tell my mum'

When I was 13 years old. I started watching porn on a TV channel on Hot Bird, and found myself looking at the man, feeling really aroused. I didn't realise that anything was wrong and felt that everything was natural, which it really is. But when I grew up and started understanding all my friends are attracted to the opposite gender, it hit me.
I spent my teenage years in Syria, a place where there is zero tolerance for LGBT, and the internet was still new, so I couldn't connect with the world. I used to cry myself to sleep, thinking I was the only person who feels like this in the whole universe.
My first sexual encounter was with a friend/neighbour when I was a teenager in Syria; however, after moving to Egypt I started seeing more people when I was 18-19, after discovering Manjam (a website for gay men). I finally, completely, accepted who I am when I was 19, and first came out on 21 April 2011 when I was 22 years old, when I was visiting the beach with a close friend of mine. As we sat on the beach I built up to it for ages; eventually he asked "what is it come on, are you, like, gay?" I nodded in confirmation, before crying. Thankfully he was super-understanding and open, telling me he is fine with it and will never change just because I have a different sexual orientation.
Although my dad has shown some homophobic signs before, I decided to tell him in January 2013. Even though my parents have lived more than nine years in California and have developed a fairly progressive lifestyle - they were open about having us trying alcohol, dating girls openly, or challenging any other common Middle Eastern taboo - it was the hardest day in my life. He started talking about LGBT, and eventually said "but you never had very close girl friends". By then, I did not want to lie anymore and was feeling that this is a message from God. I told him: "Yes, it's not a girlfriend, neither a boy friend. It's me. I'm Gay."
I was crying a lot, while his face was literally yellow, almost choking while he was speaking. The first thing he said to me was: "I will love you no matter what! You are my son and you are everything to me. Whether we agree or disagree on this, I will always love you, but I disagree". It was very nice to know that he will always love me - but still, it's been hard because he still can't understand that this is natural and I will never be able to change. I know his heart was broken and he was facing a lot of difficulties with it; his only condition has been that I don't come out to anyone because he fears that I will affect my brothers' marriages, my family's financial status and the general image of the family. As for my Mom, I haven't told her yet since she showed a lot of homophobia in the past.
Thankfully I've never faced discriminaiton on the street, because I'm not completely out and I don't usually give the 'gay vibe', although I have friends who've been hassled. I'm now working in a Multinational in Qatar where most of my colleagues know about my sexual orientation and have zero problems with it. The company also would not tolerate any discrimination against me.
I believe being gay has given me an extra push to become a successful businessman and inspire many young people in the future. I hope one day I can be an icon through my success and my fight for equality. But eventually I know I will go back to the US, because I won't have a personal future in the Middle East.
SA, Syria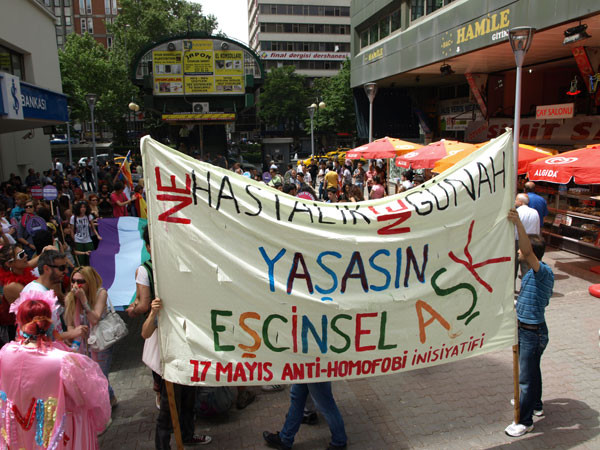 'I've been threatened in my job - and my dad's trying to kill me'

I realised my sexuality when I was 16. I was different than my mates; I was attracted to men not women. Initially I was afraid and even forced myself to have a relationship with a girl to convince myself that I was not.
Eventually I came out to my friend Kevin. He was so supportive, as was my mum when I told her. But my father did not support me - in fact, he disowned me and threw me out of the house. He's still trying to kill me! I've also been threatened a lot in day-to-day life, including in my job - I had a translation job and my boss was a loser.
I met a bisexual gay on Facebook and we had a relationship for a few months. It was an experience more than a relationship, it was so difficult to maintain. We just broke up because he was religious and was fooled by the idea of Hell and Heaven. I tried my best to keep it going but everything was difficult - our meetings, our phone calls and even our dates.
I watch gay movies a lot, unfortunately it's the only way to get sexual satisfaction here.
Anonymous, Jordan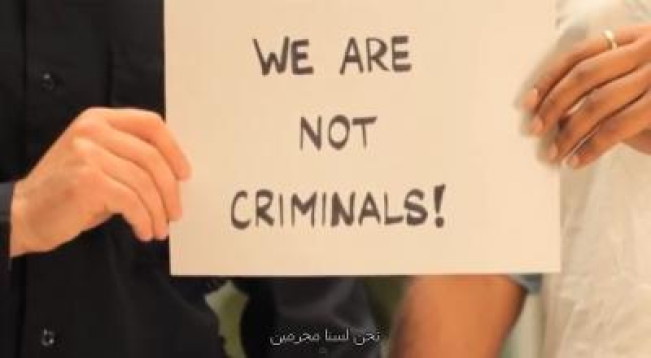 'I had to leave my country because my own family started threatening me'

When I was 14 years old I realised I was attracted to my middle school teacher, which in turn made me realise I was gay. At the time I denied it; I felt that it was wrong and there was something wrong with me. I was so scared and I wanted, needed, that gay feeling or same sex attraction to go away.
When I was 21 I decided to tell someone, so I told my male cousin. He thought that there was something wrong with me, and asked me to try fighting it. My parents think it's a sin that I should be ashamed of, but we never really talked about it - in fact they are still denying it.
It was very difficult to explore my sexuality by watching same-sex movies - they block almost all of these videos online in the UAE. My career didn't suffer because I was still at school then, and no-one knew about my sexual orientation at school. However, when I came out I was attacked and threatened because of my orientation. Thankfully the authorities never found out - I was lucky.
I had my first same-sex sexual encounter when I was 24 - we met through Facebook - and embarked on a four-year relationship. It was very hard - a lot of fear, secrecy and lies. It was so difficult; my own family started threatening me. Eventually, in April 2012, after four years of suffering, we decided to leave our respective countries. The move was triggered by the threats being made by my family.
Thankfully my life has changed 100% positively since I left my country. I have my own freedom and can be the person I want to be. I won't ever go back; of course not.
Maisaa, UAE