Andre Villas-Boas insisted he made the right decision by starting Hugo Lloris over Brad Friedel in Tottenham Hotspur's match against Aston Villa at the weekend.
Spurs won the game 2-0 but it ended the veteran goalkeeper's run of 310 consecutive Premier League starts and the Portuguese tactician is confident he made the right choice by fielding the France captain in goal, just ahead of the international break.
"It was a chance for Lloris to get acquainted with the Premier League. So, bearing in mind he played in the Europa League [in midweek], played [against Villa too] and will hopefully get two games for France it will give him some continuity which will allow him to pick up his form and allow us to count on him in the future," talkSport quoted Villas-Boas as saying.
"It was something which we had spoken about, between the technical staff. It seemed something that made sense towards keeping the player in form and give him a consecutive run of games, which is important," the 34 year old pointed out.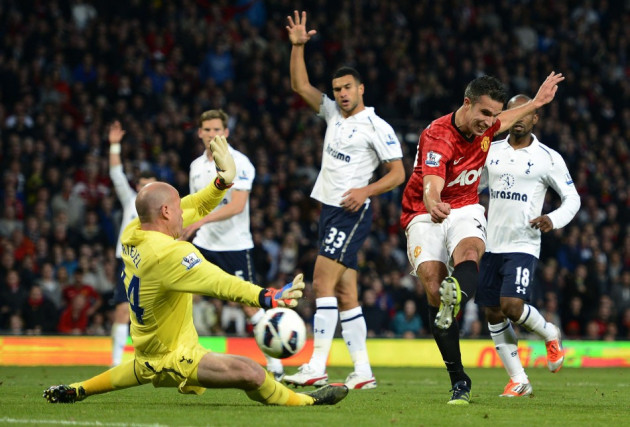 Villas-Boas mentioned the change does not mean Lloris is now the club's first choice shot-stopper and stated Fridel could be back in goal after the international break.
"The change was not based on performance. No. Towards the future we will have to decide [who is the No. 1]. Nothing tipped the balance. We are fortunate that we can do this rotation. Brad was disappointed but accepted it as a good professional. We respect his performances. He will be back as soon as possible," the Telegraph quoted the former Chelsea boss.
Villas-Boas also hailed the commitment and patience shown by Tottenham to break Paul Lambert's side down and earn the win at Villa Park.
"We made a tremendous start, then the game balanced itself a little, but we were always on the attacking side. We created a lot of chances in the first and second half and it's a deserved win. Overall, the performance was great. We spoke at half-time for the players to persist with their level of intensity and ambition because they would get their efforts rewarded. I'm extremely happy for them," Spurs' Web site quoted Villas-Boas.
The north London side claimed their fourth successive league win to move to fifth in the table, with 14 points from seven games.