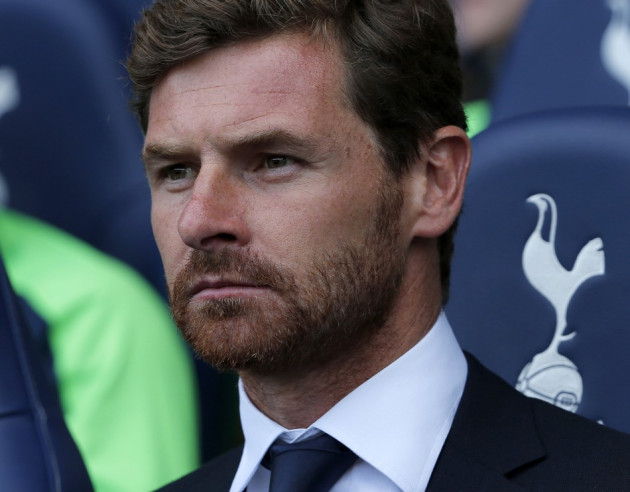 Andre Villas-Boas has revealed the reasons behind his decision to turn down interest from Paris Saint Germain and stay at Tottenham in the summer, claiming that his current place of work already has the structure in place to become a European force.
Reports were rife over the summer suggesting that Villas-Boas might make the move to PSG after Carlo Ancelotti left the club for Real Madrid. But the manager was believed to have turned down the offer on account of promises being made by Daniel Levy to turn Tottenham into title contenders.
The manager appears to be very settled at White Hart Lane after bringing in director of football Franco Baldini and now he has explained his reasoning behind turning down one of the world's biggest spending clubs.
"I speak with the PSG owner Nasser Al-Khelaifi on a regular basis," Villas-Boas told L'Equipe. "He offered me the PSG job in the summer, but I decided that I wanted to stay another year at Tottenham in the end."
He admitted: "Was I tempted? Yes.
"If other people like the way you train, it's flattering. But Tottenham is a great club.
"But I wanted to stay a second year in Tottenham, relying on the work of last season, making two consecutive seasons in the same club for the first time in my career.
"PSG is undergoing changes in its structures that Tottenham has already begun. Tottenham are one step ahead.
"These are two teams that have won titles. But it is sure that the ambition, given the recent investment of PSG in the last two years, is for them to win the Champions League . For us, our ambition is to participate."
Villas-Boas insisted though that he was never officially offered the job, explaining: "A concrete offer from PSG? We never got to that stage."
Tottenham are the first club which Villas-Boas has managed for more than a season and the Portuguese tactician continued to overhaul the squad in the most recent transfer window, signing seven players over the course of the summer.
Currently the side are second in the Premier League table and the new players have brought a somewhat unexpected sense of positivity for the fans considering they lost star winger Gareth Bale in the summer.