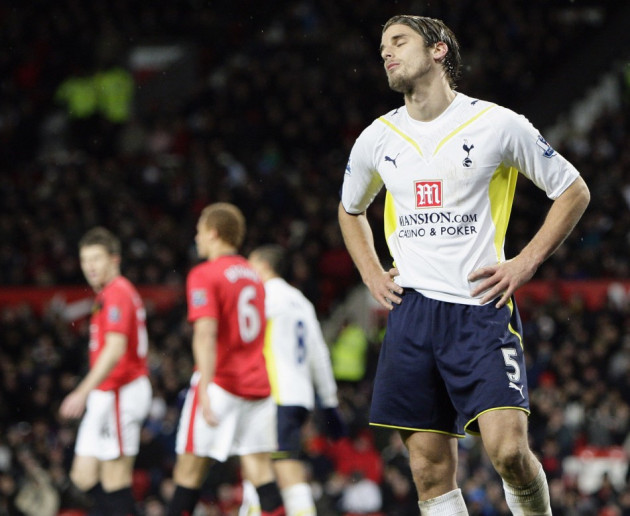 It is precisely 1772 days since Tottenham Hotspurs completed the signing of David Bentley from Blackburn Rovers for £15m. He became the third most expensive signing in the club's history and there was a genuine feeling of excitement among supporters which was only heightened when he scored a dipping volley from 45 yards against the old enemy Arsenal.
In the previous season to his arrival at White Hart Lane, Bentley had forced his way into the England side and finally seemed to be fulfilling the promise that saw him rated as one of the brightest talents in the country when coming through the ranks at Arsenal. Blessed with a wonderful talent to deliver the ball with pace and accuracy, both from set pieces and open play, there was a suggestion he could be the natural successor to David Beckham on the right of England's midfield.
In his first season he made 25 league appearances and scored just one goal. This was not the impact that many had anticipated, especially manager Harry Redknapp who had inherited the player after taking over from Juande Ramos in October of 2008. The former West Ham, Portsmouth and Southampton manager was openly critical of Bentley's lifestyle when in August 2009 he crashed his Porsche into a lamp-post at 3am on a Thursday morning and was arrested for drink driving.
"He needs to lose this image that has grown around him in the last year or so and what's happened now doesn't help him," said Redknapp. "He needs to lose that tag of 'he's another Beckham'. He's not Beckham, he's David Bentley. I'll be honest, the lads call him Becks and I don't think that helps him.
"I can see an awful lot the way he has modelled himself on Beckham, but he needs to be himself and develop his own personality with the way he plays football. He doesn't need to model himself on anyone.
"He needs good advice. Whoever looks after him - he's involved with him off the field as well - I think needs to be giving him good advice. He doesn't need to be involved in nightclubs in Spain or whatever. The advice he needs from a good agent is 'Concentrate on your football, David'."
With a larger than life personality, good looks and a high profile football career, there was a suggestion his off the field antics were affecting his performances. The following season he was limited to just 11 league starts and four substitute appearances. Aaron Lennon became the preferred option and played a crucial role in helping the club finish fourth and qualify for the Champions League.
Bentley may well have played little more than a bit part role but he was the first to start the celebrations, further provoking the wrath of Redknapp by 'disrespectfully' soaking him with water on live television.
By this stage Bentley was barely on Redknapp's radar. He was limited to just two league games in the 2010/11 season and was even sent out on loan to Birmingham City. Further, unsuccessful, loan spells at West Ham United, Russian side FC Rostov and back at Blackburn Rovers followed even though Redknapp had departed. Andre Villas-Boas was clearly equally unimpressed with the 28 year old and after 4 years, 10 months and 6 days he was finally released from his contract.
Bentley has seemingly wasted his talent at Tottenham but can he be considered the worst signing the club have made in the history of the Premier League? Some will argue Sergei Rebrov, who arrived for £11m and scored just 10 league goals in his three year spell at White Hart Lane. Others may suggest Ramon Vega, who was ridiculed for his consistently poor performances in the late 1990's but at least he only cost £3.75m.
Giovanni dos Santos and Helder Postiga may also be in with a shout, but after costing the club £15m, plus millions more through his wages, the unfortunate title must lie with David Michael Bentley.